ONMB Newsletter | July Issue
For many of you, summer is a time to rest, reflect and a time of renewal for whatever comes next for you. I hope and pray that these weeks and months bring nourishment to your heart and that you experience God's overwhelming love that he has for each of you.
Usually this friendly greeting comes from Ed but as he continues to take part in his well-deserved sabbatical, I thought I would take some time to update you on a few things happening here in the ONMB office. I hope you enjoy my view from Ed's seat.
Building Community & Developing Leaders
This fall our Leaders Collective Cohort #4 will be kicking things off with a retreat at the end of September at Camp Crossroads. We continue to be encouraged by the growing passion for community and leadership reflected in our cohorts each year. Here are a few words shared from some of our past participants.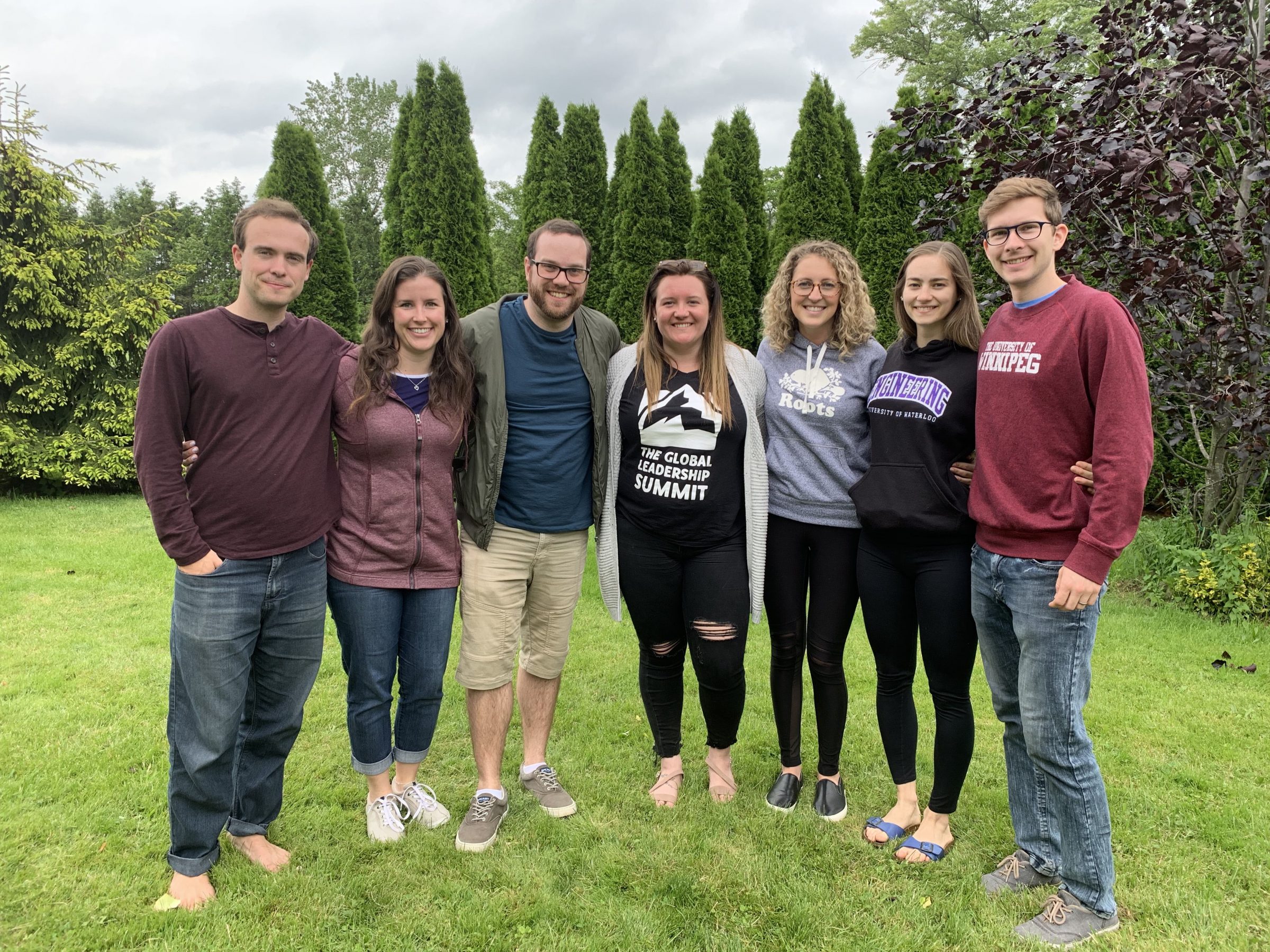 "Leaders Collective gave me a space to be vulnerable and unpack what I often think about but am too shy to say out loud. It gave me a community of people I know I can call up anytime in the future for coffee and chats. It challenged me to feel what I was feeling, and how my weaknesses could teach me to lead better. It put me in a spirit of reflection and understanding how my past experiences shape who I am, and how I lead. I come out of this program with incredible memories of incredible people who I know will continue to push me to be the best leader, and best version of myself that I can be. Thank you, Leaders Collective 2018-2019 cohort, you've blessed me immensely."
S. Reimer – Southridge Community Church
"Every year is a chance for God to rework our understanding of the world, our faith, and the ways that we work and live. This year with Leaders Collective I was challenged to formulate a clear theology, serve new communities in new ways, and generally step out in faith. The beauty of the collective is that I didn't have to do that alone. I was encouraged by regular meetings with our group of church leaders from across Ontario. Each time we were together we had different challenges and suggestions to share, enabling us to learn from each other and hear what God was doing in different people's lives. I'm a better person because of the six other members of LC (and the organizers) who have helped me focus my efforts as I serve the church." J. Smith – WMB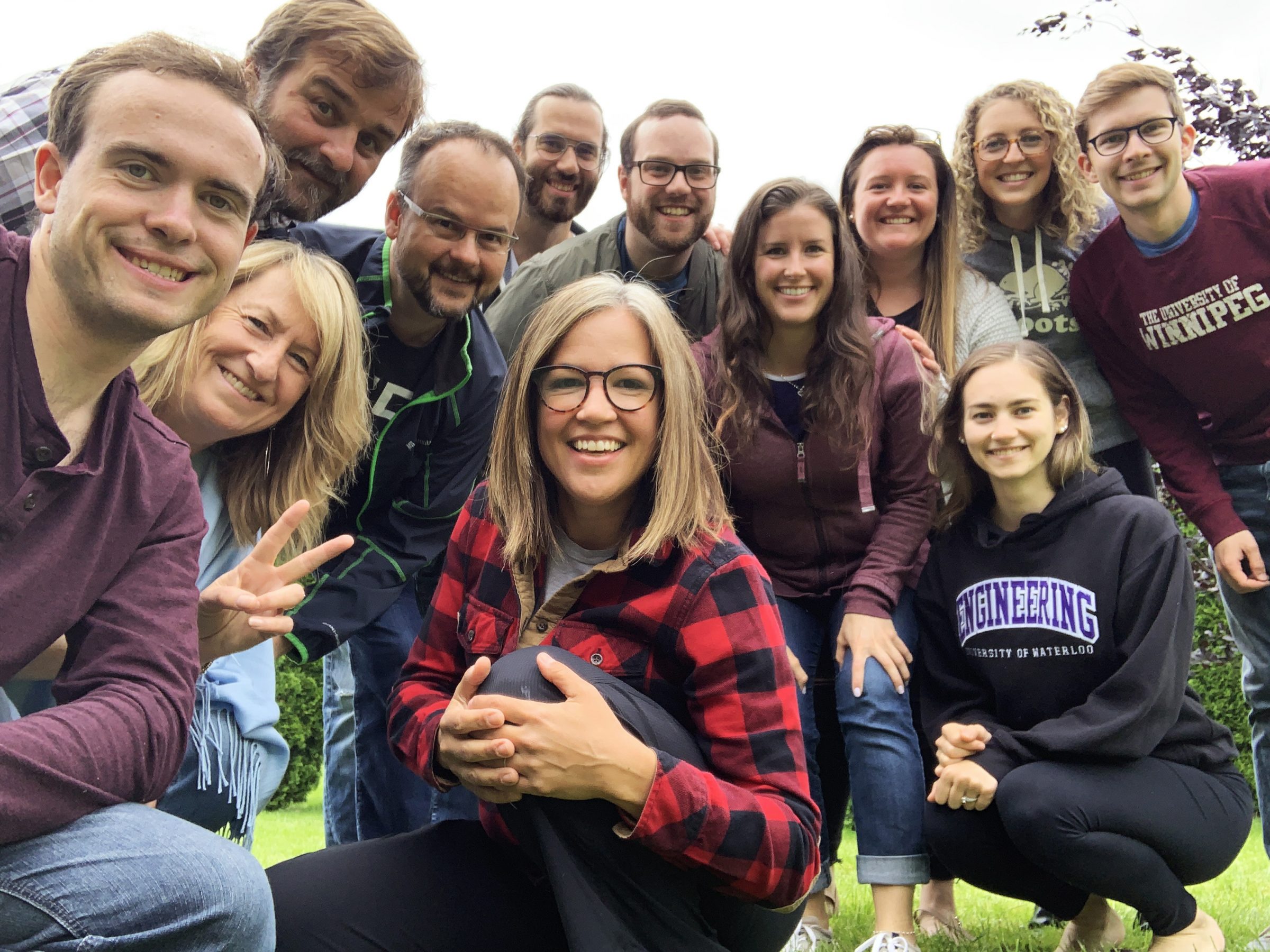 We have 13 confirmed participants for this new year which is exciting! We are looking forward to seeing what God has in store for these developing leaders in their call to serve Him. We ask for your support through prayer and if you are interested in finding out more about Leaders Collective, please contact us at info@onmb.org.
Multiplying Churches & Resourcing Ministry
Many of you have been aware of the ongoing changes with Multiply and C2C. These changes continue to impact our various church plants and ministries not only here in Ontario, but nationally and globally. One story we wanted to bring to your attention is our First Nations Ministries here in Ontario.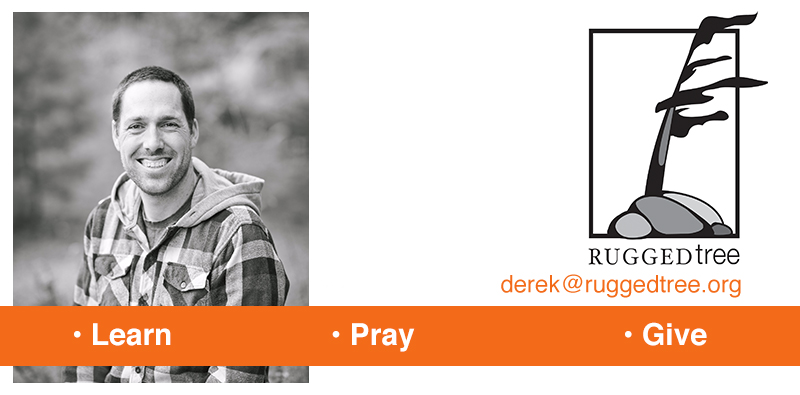 "Greetings from Georgian Bay! Rugged Tree is a ministry under the Mennonite Brethren family that serves our First Nations neighbours in Ontario. We are a growing team with a vision to share the Good News in holistic and indigenous ways while also empowering First Nations leaders to plant house churches in their own communities. We have been so blessed to witness Jesus grow this ministry over the past 8 years and we are excited to be entering in to a new season of ministry with a broadening scope in Ontario. With a new season of ministry comes new needs and new opportunities to partner. We are prayerfully seeking more partners in the ONMB world who have a burden to serve First Nations people and communities." 
There are three main ways you can engage:



•LEARN: As a team we are excited to share the story of what God has been doing among First Nations peoples. We also work with churches to teach about and encourage reconciliation.
•PRAY: We are passionate about prayer and have a vision for mobilizing a prayer movement among the church for First Nations.
•GIVE: We are heading in to a time of significant financial need and could really use your help!
Please continue to pray for Multiply as they navigate the recent structural changes with C2C. Do not hesitate to reach out with any of your questions.
During these summer months, your Ontario MB Board of Directors met on July 17th with a full agenda, as usual!  The board is continuing to work with me on essential items as they come up, particularly in Ed's absence. Thank you for your continued prayers for wisdom and discernment in the many areas of decision making that takes place.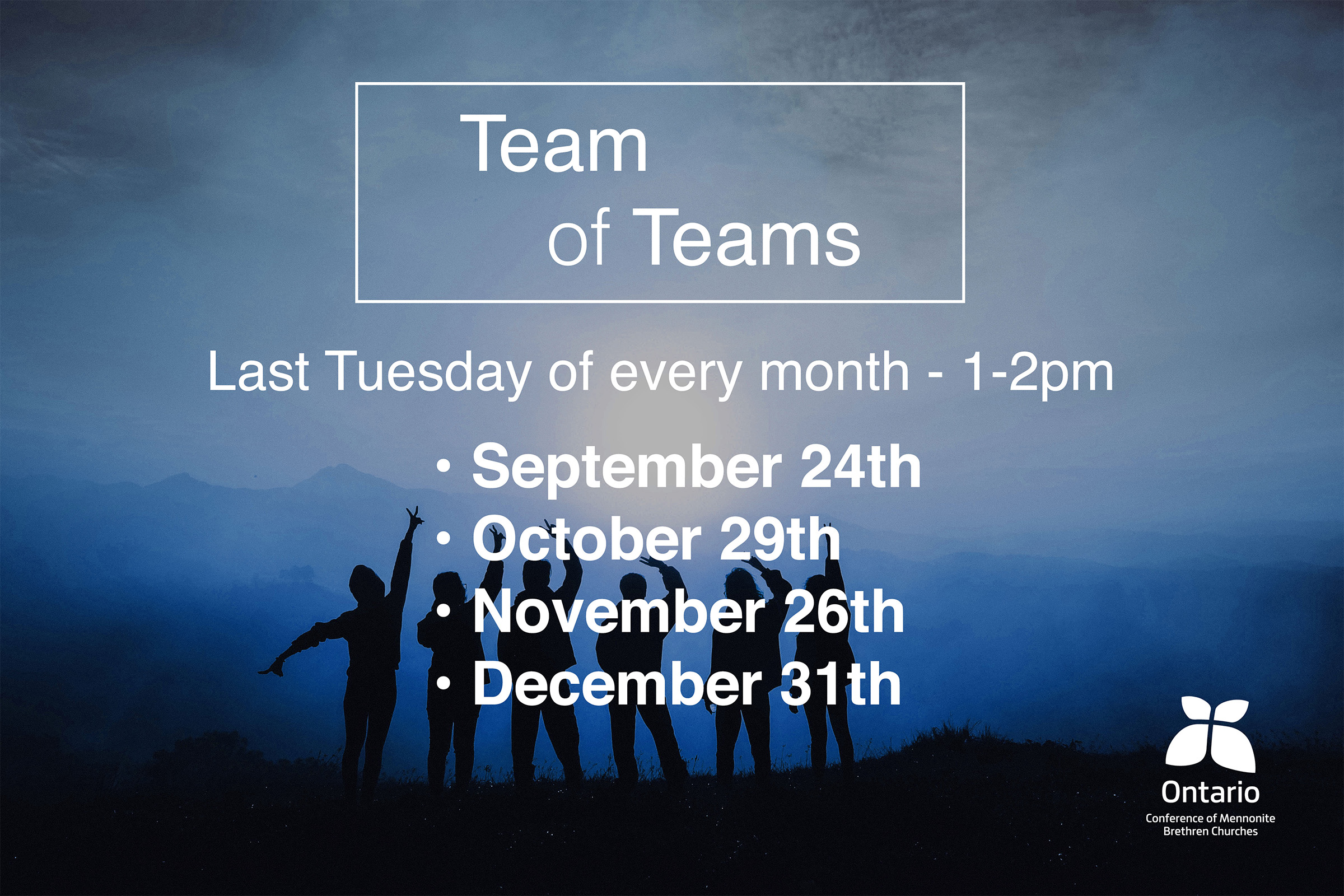 In September we will be launching back into our Team of Teams. This 1hr long zoom call provides a time to hear from each other how the Lord is working in your various ministries across Ontario. We are asking that you look at your calendars and block off the last Tuesday of every month from 1-2pm and consider joining our Team of Teams.
Coming ONMB Events
Here are some events happening this fall for you to be aware of:
•September 27-29 – Leaders Collective Retreat – Camp Crossroads
•October 3-6 – God Sightings Bus Tour –  Details Here
•October 23-26 – EQUIP Study Conference – WMB, Waterloo. Register Here!
•November 11-14 – ONMB Regional Meetings – We'll be headed your way!
•February 21-22, 2020 – ONMB Convention – Cornerstone Community Church
For more information about these events or anything else related to ONMB, please email info@onmb.org.
Lastly, some of you may be wondering how Ed has been doing while away on his sabbatical. He shared back in June that he and Karin were going to be spending most of July on a pilgrimage along the Camino in Spain. Here is a small part of one of his post from the halfway point on this long, hard journey.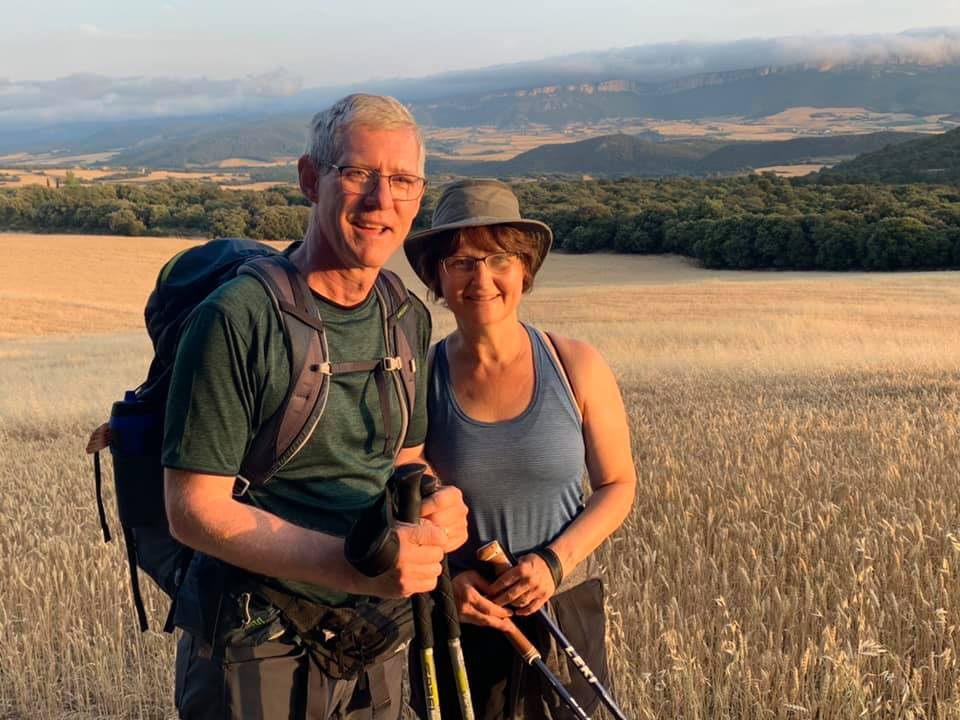 Camino Days 17 & 18 – "Don't be fooled, the Camino from St-Jean-Pied-de-Port in France to Santiago de Compostela is no walk in the park. But, there is something special about this experience. There is a presence and energy, and spirit about it. We are trusting that in the tough 'slog' of the middle of this journey that the Lord is doing a new work in us. Oh, and for the record, I'm sure glad Jesus has Risen!"
I am reminded as I read Ed's posts each day that it takes courage and discipline to face challenges along our own personal journey. It's not always simple and easy.
Hebrews 12:1,2 says "And let us run with perseverance the race marked out for us, 2 fixing our eyes on Jesus, the pioneer and perfecter of faith."
We may come across obstacles or stumbling stones along the way and we are reminded that Jesus provides a way for us even if those stones make us trip or help us gain distance. Please continue to pray for Ed and Karin as they experience God's amazing presence, renewed energy and strength, and a refreshing new spirit during this time away.
Thank you for the many emails and words of encouragement. I can definitely feel your support from all across the province. If there is anything that we can do to better support you in your various ministries please don't hesitate to reach out. We are in this together.
That's my view from Ed's seat.
Kristi Lee,
Executive Assistant