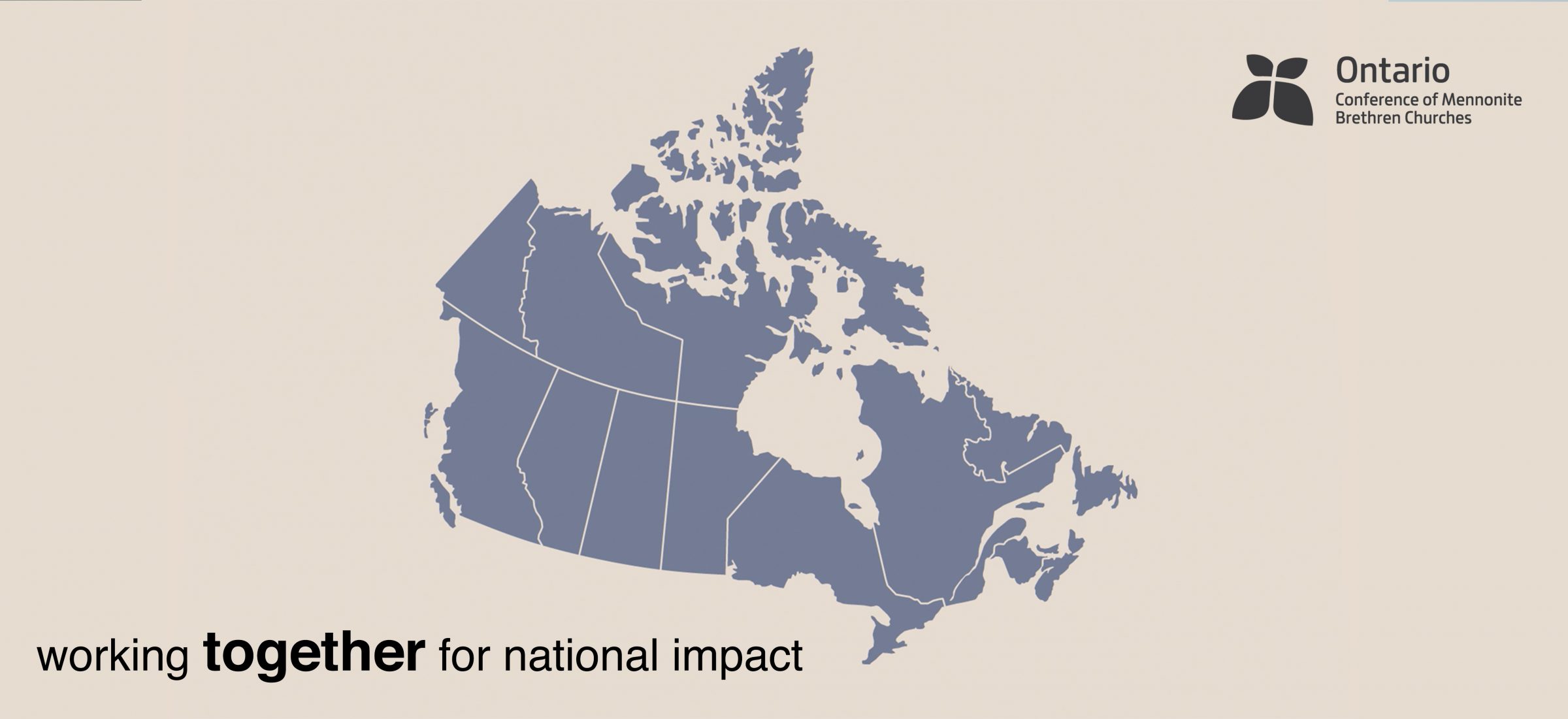 Ed's Newsletter | April Issue
This past month has been a whirlwind of travel and leadership engagement. I'm thrilled by what I see God doing both in our province and our country. Here is a quick synopsis.
I was in attendance at three provincial conventions, Manitoba, Quebec and Alberta. The intention was to show support for the emerging National Collaborative Model. In Winnipeg I was struck by the multicultural nature of the gathering. In Montreal I was embraced by the warmth and passion of our Quebec brothers and sisters (even through language barriers). In Edmonton the event transpired at the new Eritrean church. It felt a lot like our recent convention at Behta Darya. In each province there has been a cautious endorsement of the new collaborative model. The last Province to wrestle with this was BC. Their convention was April 27-28.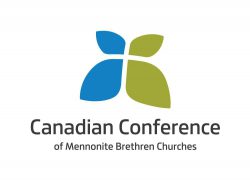 In my last update I asked you to pray that God would provide us with a leader to champion this new model. This week 25+ leaders shared a video call with the incumbent leader. God is indeed answering our prayers. Would you continue in prayer as our National Executive Board make this significant appointment early in May.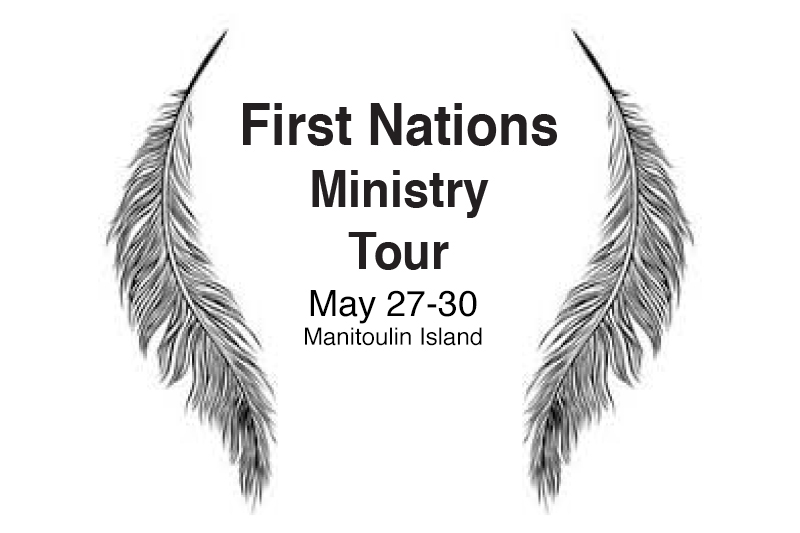 The First Nations Ministry Tour – May 27-30, 2018 is set. I've included an outline for you to peruse.  Honestly, this tour looks fantastic. Check out our website for further details and a chance to register: Ministry Tour. This tour is crafted with specifically with Pastors in mind, but we are open to additional key leaders who have a heart for this ministry. Registration deadline is May 11.
This past weekend the Leaders Collective Cohort held a retreat in downtown TO. What a privilege and honor to journey with this group of young leaders. The engagement and growth has been remarkable. Several of our participants are exploring various forms of written word. I include "Answer" noted below by James Enns from Leamington.
Finally, a tangible need:
For the last eight years, Pete and April V. have been taking high school students from the First Nations community of Wikwemikong on a Gospel saturated youth retreat. This has been a part of their ministry to the community and has been an incredible way to connect with students, their families, to build relationships, and present the Gospel. Wikwemikong is an isolated community and these weekends have become the absolute highlight of the year for many students. Many students have come to Christ as a result of these retreats.
This year they anticipate upwards of 80 First Nations youth will be in attendance.Pete and April are new members to the MB family. The 9th annual retreat will be help at Camp Crossroads – May 4-6. They are looking for individuals willing to sponsor one or more of these 80 students for their retreat registration cost. They are looking to raise $4000 in camper fees. If you or your church are interested in sponsoring a student, please make a donation to CCMBC with the project code  P5003 in the memo line.
Answer
it doesn't matter what I claim of myself
the only thing that matters is who I Am says I am
He fabricated the fabric that formed my inner parts
the clockwork all of me to my very hearts
more than skin deep everything I breathe
the light let through my eyes to grow the seed
through the outpouring of the Holy Spirit I will proceed
He intervenes, the blood in my veins, how He sustains
I proclaim that when i hear His command I must respond
for if I don't am I really being with Him
for with Him is obedience joyful in His presence
He goes with and before me, He makes me
I wont pretend to be anyone else
He has a claim on me and name for me
all I need is His name and with Him to be
yet more is required to answer to His voice
ever listening, ever hearing, now responding with Him as my strength
this is no mistake, beautiful things He orchestrates
I won't settle for less then all He says to me and of me
I hear Him ask me a question, such a question
will you live joyfully obedient as if you were appointed to die
by your grace Lord, shall I see your face, who am I
surely You will be my life till I see you in the end
amen and amen       -Voicing Favor
James Enns – Leaders Collective participant from Leamington
Looking ahead | Coming events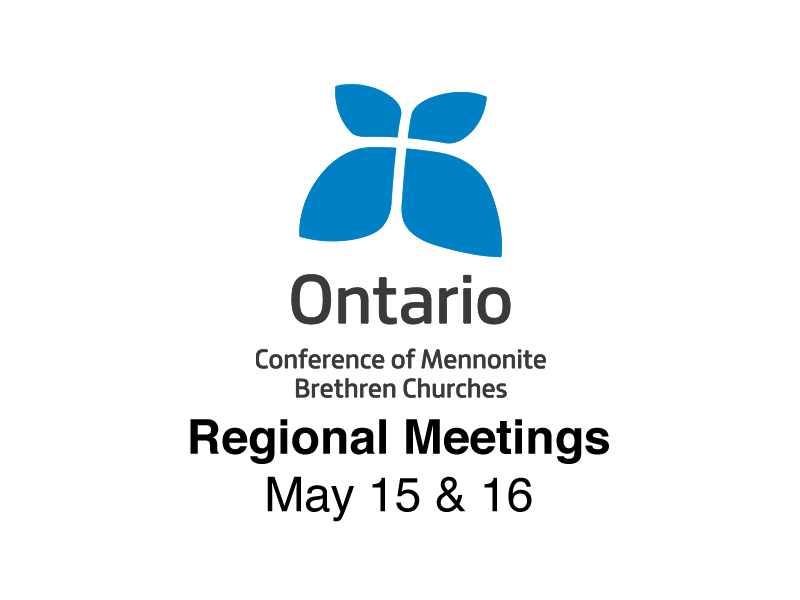 Don't miss these great opportunities to gather as local leaders:
• May 15 | 8-10am – JJ Kapps, St. Catharines
• May 15 | 12-2pm – C2C Hub, Toronto
• May 16 | 8-10am – 50 Kent Ave. Kitchener
• May 16 | 1-3pm – West Lorne ONroute (ON-401, Dutton, ON N0L 1J0)
Thanks so much for your ongoing partnership in ministry and mission.
Ed