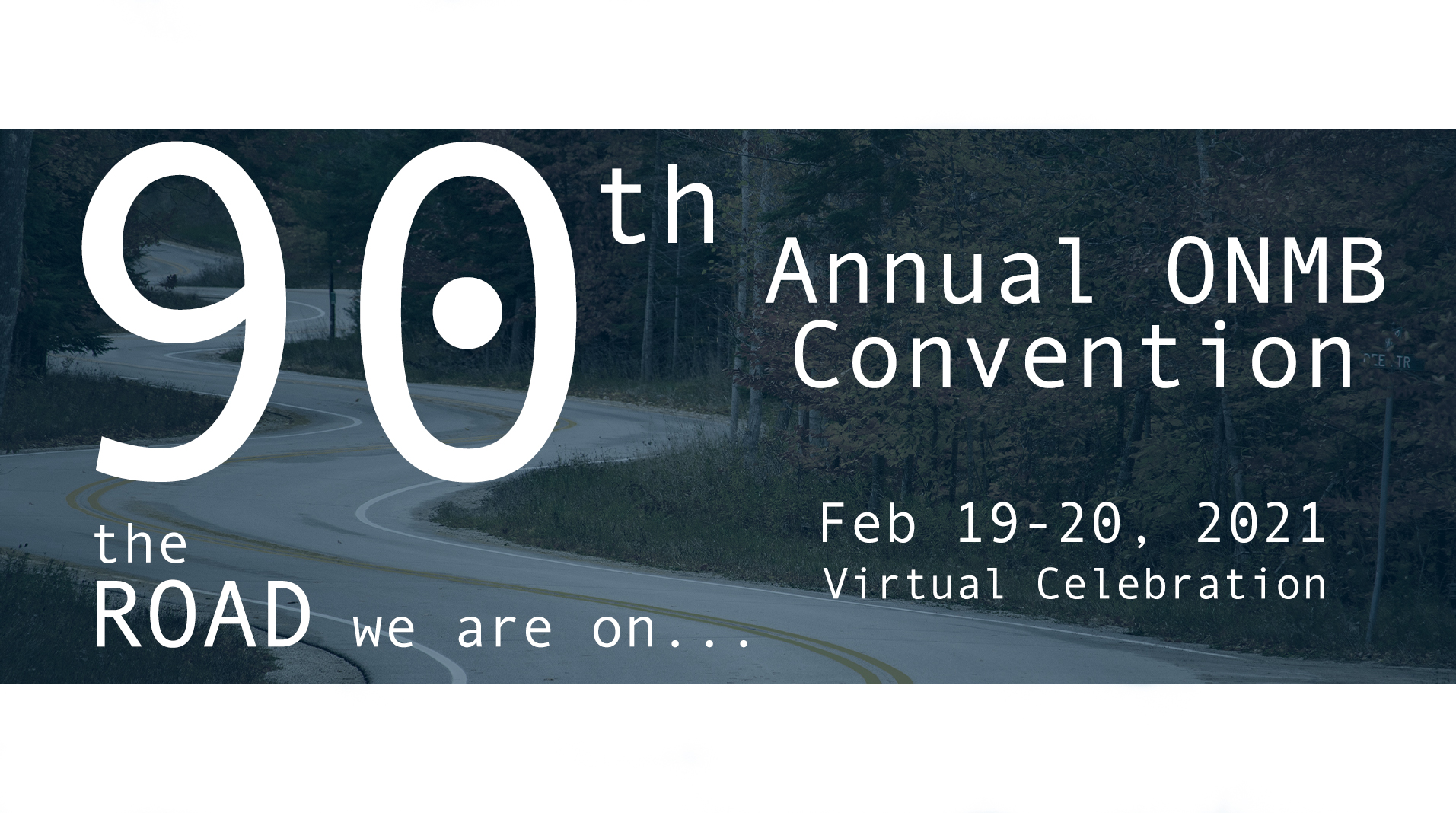 ONMB Newsletter | February Issue
I'm thrilled to let you know that our 90th Convention is just around the corner. Months of planning and prayer are coming into focus. We are almost set to welcome you to this historic event.
On Friday Feb. 19th at 7:00pm we will premier a virtual celebration of God's faithfulness to our churches and ministries over the past 90 years. We will reflect on The Road we are on… where we have come from… where we presently find ourselves… and where we are headed.  Although we cannot meet in person, this year has the potential to be the largest gathering of our churches in our 90-year history. From the comfort of your home, you can join us – no matter where you live. Here is a brief video to highlight this event. The link to join this open event will be posted on our website a few days before.
On Saturday delegates and guests will join for our 90th AGM. Again, filled with story and inspiration, we will make decisions to chart our path forward. Please note that whether you come as a delegate or as a guest you must register for this event. You can do that here: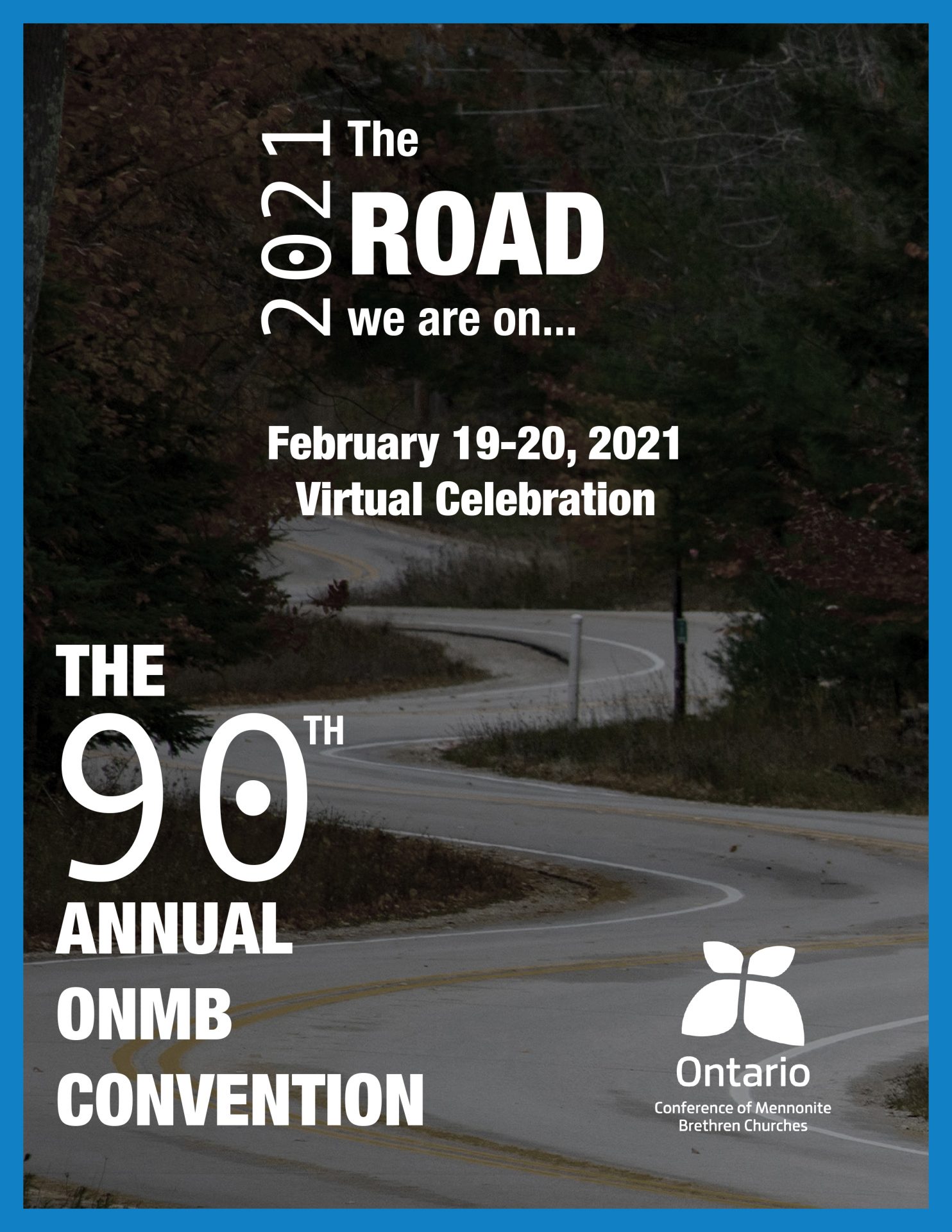 The deadline for delegate registration is Monday – Feb. 15th. There is no registration fee this year, although we will have a virtual offering to end the day and you can share in the cost of this event in that way.
In preparation and for your reading pleasure we have just published our 2021 Convention Booklet. You can find it right here. Thanks so much to Kristi and her team of writers for this great book highlighting the activities of God in our family over the past year. All the details you need will be enclosed.
2021 CONVENTION BOOKLET – downloadable PDF
Finally, as a guest or delegate we invite you to a bonus breakout zoom call happening next Wednesday, Feb. 17th at 7pm EST.  As we prepare for convention, this breakout will provide a brief ONMB Financial update and preview of the proposed budget for 2021. I'll let you in on a secret… This year's story is overwhelmingly positive. The generosity of our churches has been amazing even in the midst of the global pandemic. We give thanks to the Lord and to each of you.
The zoom link will be sent to all registered delegates and guests so if you have not registered yet, please do so here: REGISTRATION PAGE
Could you join me in sharing the news… the 2021 Annual Convention, our 90th Celebration of God's faithfulness, is almost here.
On mission with you,
Ed Willms,
Executive Director