ONMB May Update
Happy Spring!
Would you earnestly pray for our ONMB Board over the next 24 hours?
As you're likely aware, The Ontario Conference of Mennonite Brethren Churches is at a significant transition point in God's story for us. We're asking God, "Who are you calling us to be?" as we lay the groundwork for hiring a permanent Executive Director.
Your ONMB Board of Directors is holding a 2-Day Retreat today and tomorrow (May 18 & 19) at Glencairn Church in Kitchener.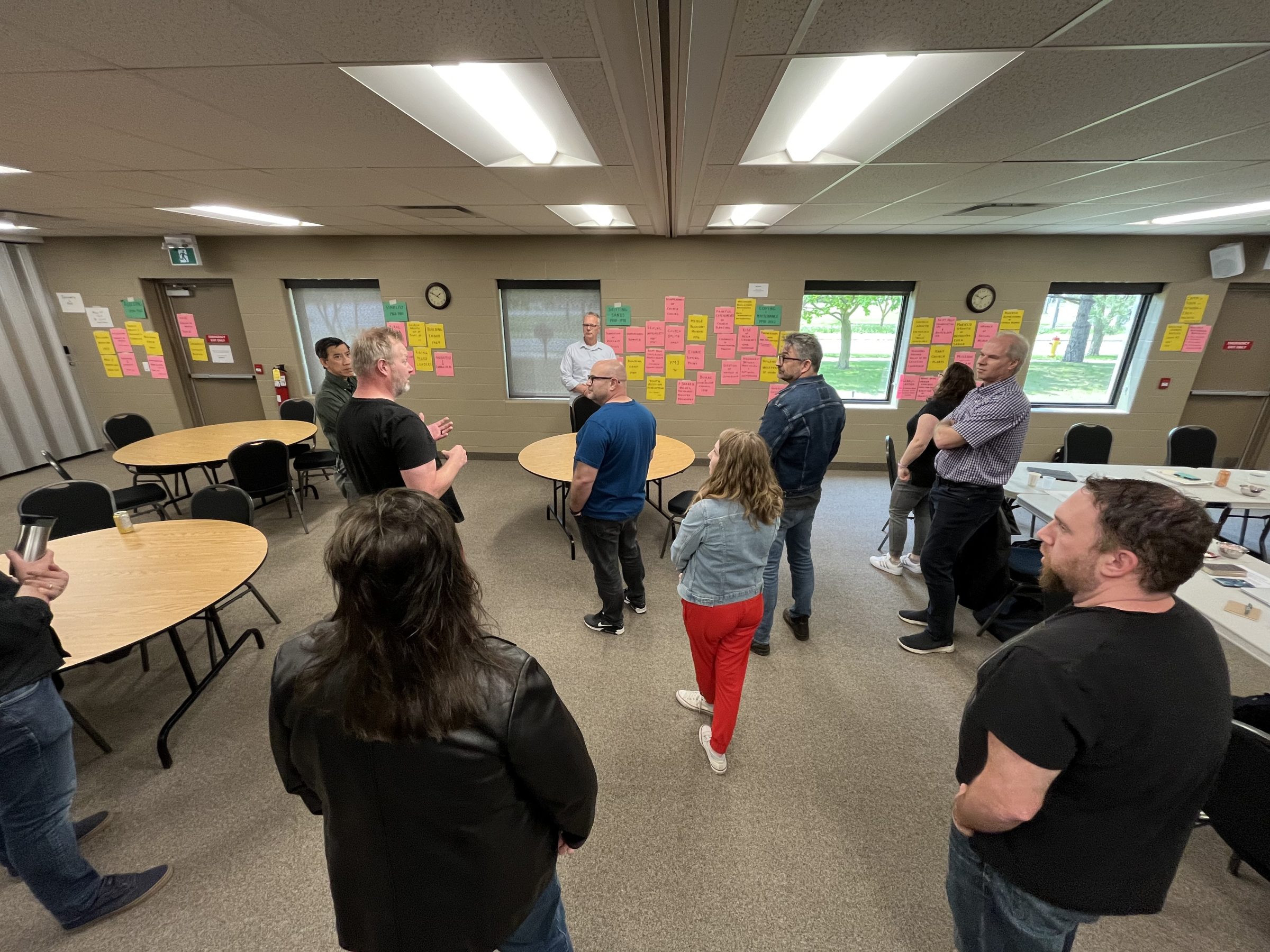 We enter this time with much hope and enthusiasm for what God will say to us. We have a sense of greater overall unity and focus across ONMB in recent months. We're hearing many of our churches and leaders say, "We value this family and we're ready to deepen our commitment to join on mission together."
We're thankful for the survey feedback we've received from congregational leaders in the past two weeks. Thank you for speaking into this. Please stay tuned for further input opportunities in the weeks ahead.

Meet our ONMB Board of Directors
Anita Boles (Treasurer, WMB), Darrell Gillespie (Cornerstone), Noah Grossman (The Gathering Ottawa), Brent Kipfer (Maple View Mennonite), Jeff MacLeod (WMB), Andrew Plett (Mountain Park), Meghan Plett (Secretary, Cornerstone), Richard Martens (Glencairn), Michelle Knowles (Chair, WMB), Doug Valerio (Vice-Chair, Manotick), Timothy Quek (New Life Christian Church).

In April, our board prayed and brainstormed through a SWOT Analysis. We discussed the greatest strengths, weaknesses, opportunities and threats we see for ONMB at this time. We invite you to use this as a guide and join us in prayer for ONMB.
Please pray that God will reveal the path forward for us in collaborating to multiply disciples.
Building Connections Across ONMB
A strong emphasis this spring for Ryan Jantzi as Interim Executive Director, has been deepening relational connections and trust across our churches. This has meant much time on the road hearing stories of God's activity and sharing the heart of our ONMB leadership. This has included the following:
Pastor Prayer Gatherings – 

Monthly in Niagara and KW and bi-monthly in GTA

Grantham MB 50th Anniversary – April 23

Disciple Making Movement Training with Derek P. and 15 leaders across and adjacent to ONMB – April 21-22 at Camp Crossroads

Visiting Ottawa Churches and Leaders – April 28 – 29

Leaders Collective Retreat – May 5 and 6 at Camp Crossroads

Connecting with The Well – May 12-13 at Dartmouth, NS

Ryan joined Joel Martin of Multiply to explore how we can encourage and resource this beautiful church that is isolated from the rest of CCMBC

Preaching at Christian Fellowship Chapel – May 21

Visiting Leamington Churches and Leaders – May 28-29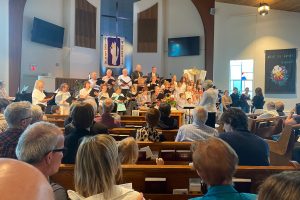 Grantham MB Church 50th Anniversary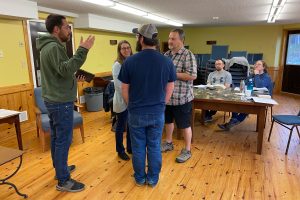 DMM Training with Derek P. – Multiply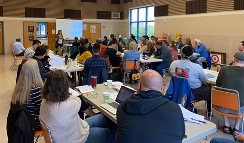 Workshop with Ottawa Churches – Hosted by Bytown Community Church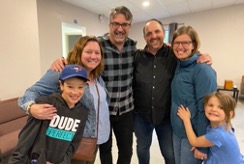 Ryan and his family with Doug at Manotick Community Church
Ryan reports, "I mean it wholeheartedly when I say I'm excited to see what God is up to across the ONMB churches. Post-Covid, I am seeing a deeper hunger for more of the Holy Spirit. People are longing to see an inbreaking of the Kingdom of Jesus in new ways. I see the fruit of the Gospel and I do believe that these are foreshadows of something significant God is stirring among and through us. Thanks be to God!"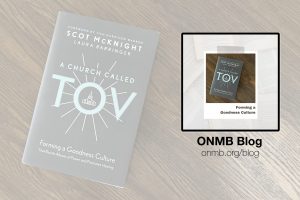 ONMB Blog – A Church Called TOV
Are you following along with our book study A Church Called TOV?
Visit our blog for the latest reflection piece on Chapter 2.  ONMB Blog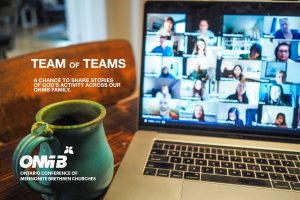 May 30, 2023 @ 1pm
Join us for our next Team of Teams as we hear from our National Director who will give us an update from CCMBC in preparation for the National Assembly – virtual meeting happening June 8, 2023.
CLICK HERE for more on Team of Teams.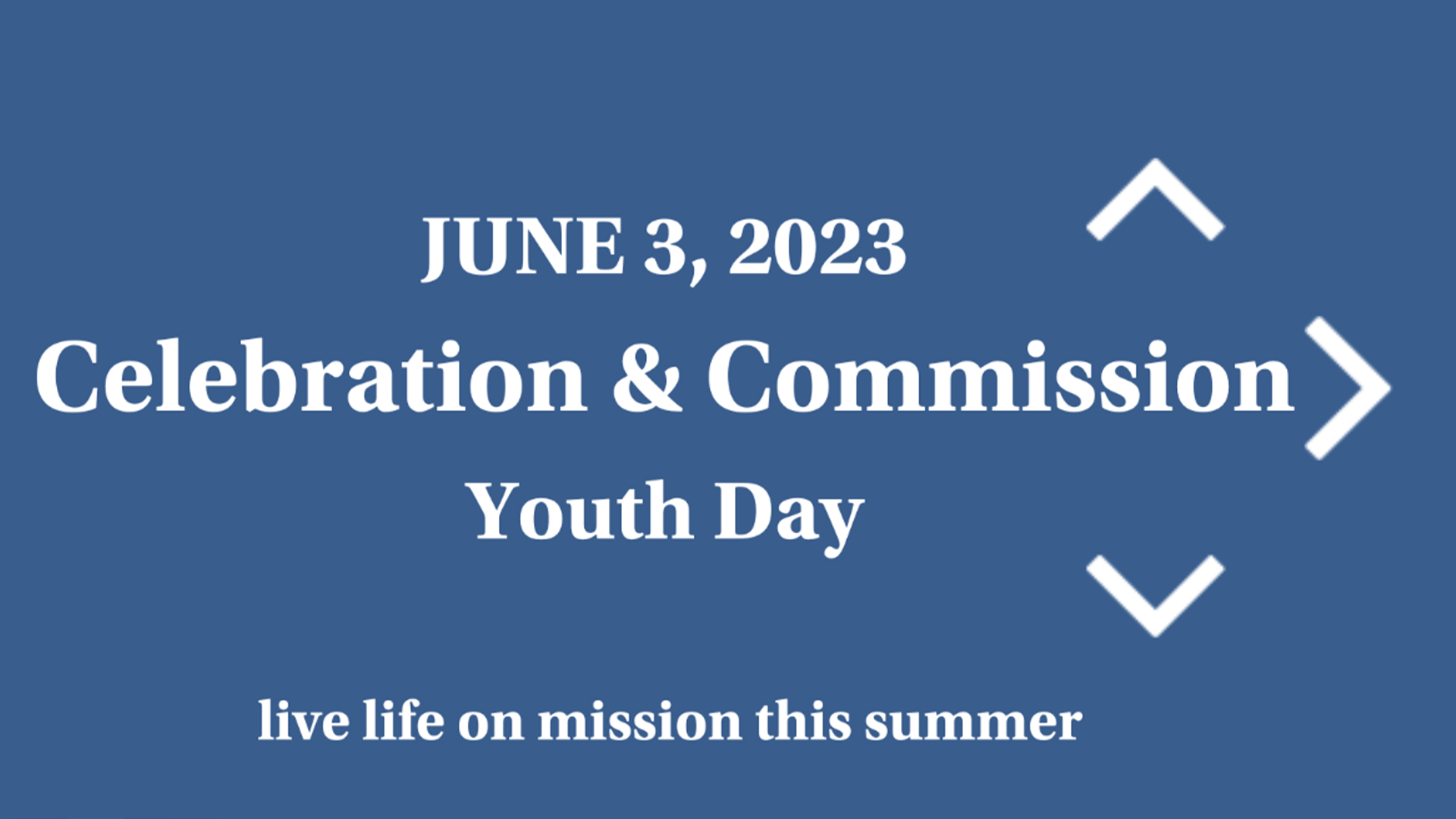 Celebration & Commissioning Event
Hosted by Multiply
Collectively celebrate what God has done in our youth this year and commission them to live life on mission this summer.
WMB Church Kitchener Site – 19 Ottawa St. N
CLICK HERE to reserve your spot!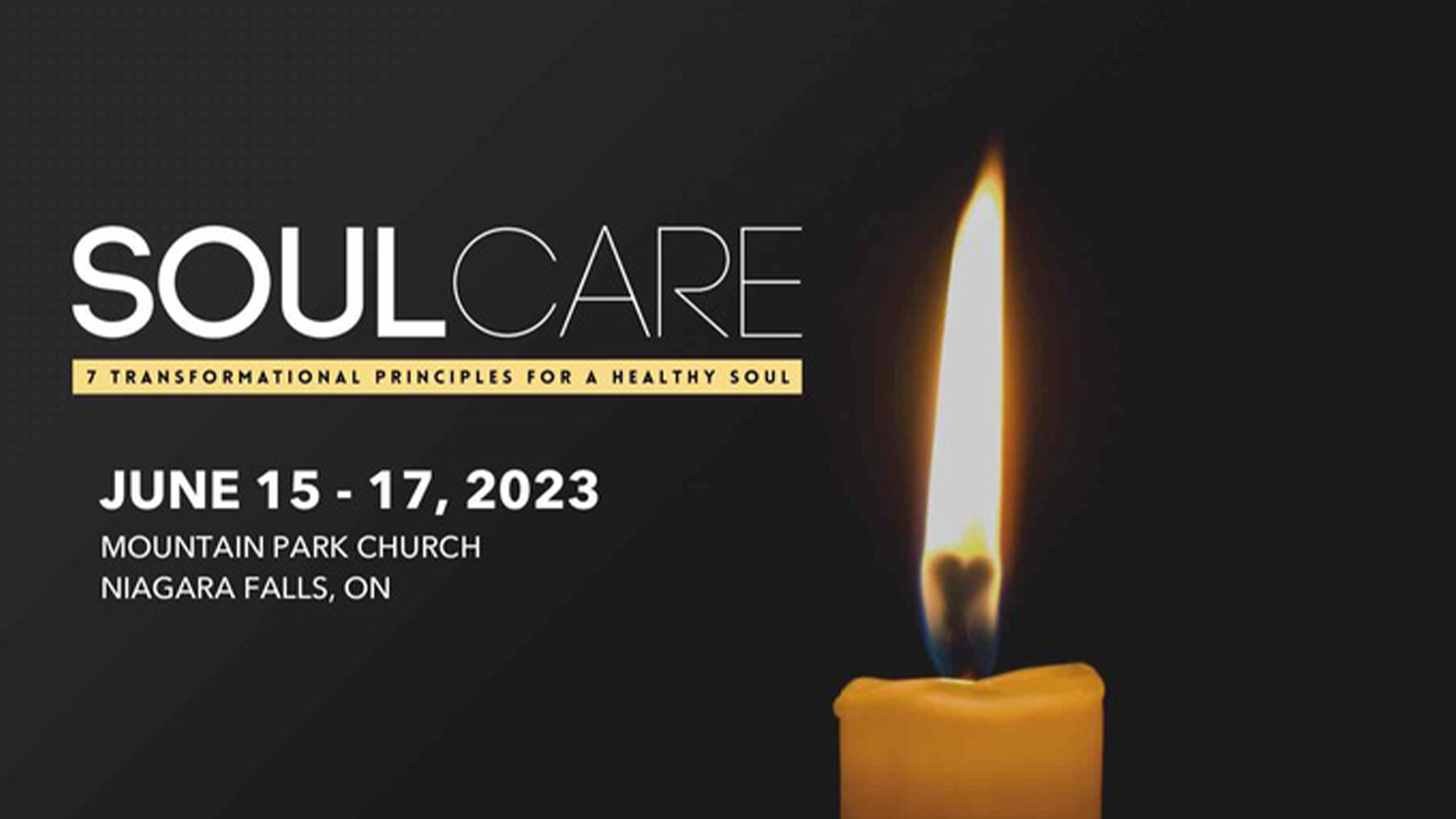 June 15-17, 2023
Soul Care Conference at Mountain Park
Come, take a few days to meet with Jesus, learn biblical principles and access His help in processing through the broken and sinful areas of life to bring healing, wholeness and freedom.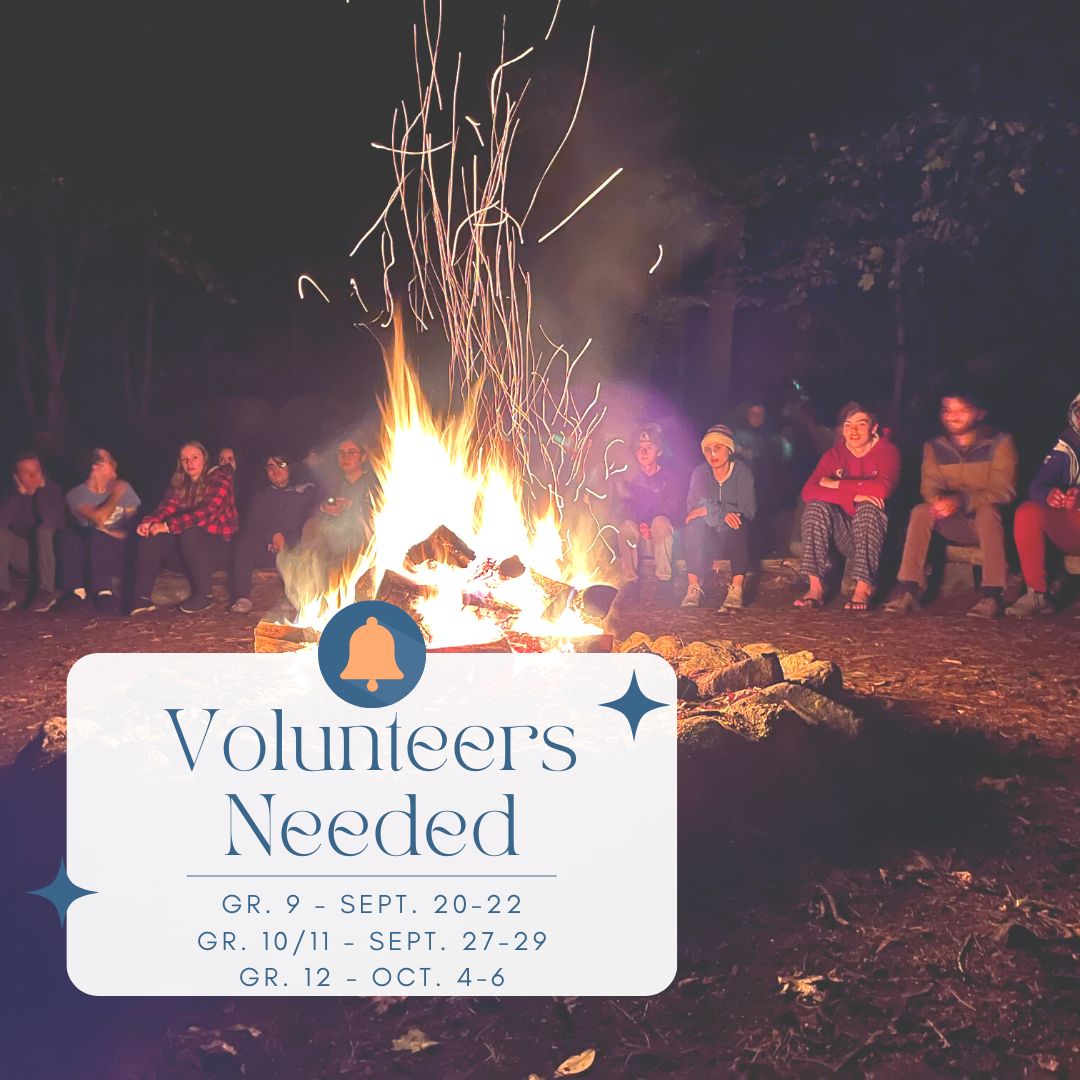 Greetings from Spiritual Life Centre – Eden
As the school year draws to a close, we are already planning ahead for this fall, including preparing for our annual grade retreats which are hosted at Camp Crossroads. We are so grateful for the incredible opportunity they provide for students to build community and to grow in their faith.These retreats cannot happen without our incredible volunteers. If you (or someone you know) are able to serve in the kitchen/dining hall, or as a cabin leader, please reach out to us at 
info.slceden@gmail.com
.
The number of leaders volunteering directly affects the number of students who can attend, so we are asking for you to commit to volunteering as soon as possible. Thank you so much for partnering with us as we seek to lead students to learn of Christ and live in Christ.
Declare his glory among the nations. His marvellous deeds among all peoples!
Psalm 96:3 (NIV)
With Blessings of Hope and Love,
On behalf of the ONMB Staff and Board