ONMB July Update
Extensive daylight is one aspect of summer that I (Ryan) love! It is more challenging to get my kids to bed at a decent time, but the added hours for evening walks, yard work and soccer games are a blessing. Light brings joy and wellness. In this way, the summer sun reminds us of a future promise from the prophet Isaiah:
Your sun will never set again, and your moon will wane no more; the LORD will be your everlasting light, and your days of sorrow will end (Isaiah 60:20).
As you bask in the sun this summer, remember that when the Kingdom of Jesus comes fully and finally, we will know only the light of God. Whatever dark pain you carry today will be replaced by the light of joy from God. Hold fast to this hope-filled future as you both rest and work this summer. God is good!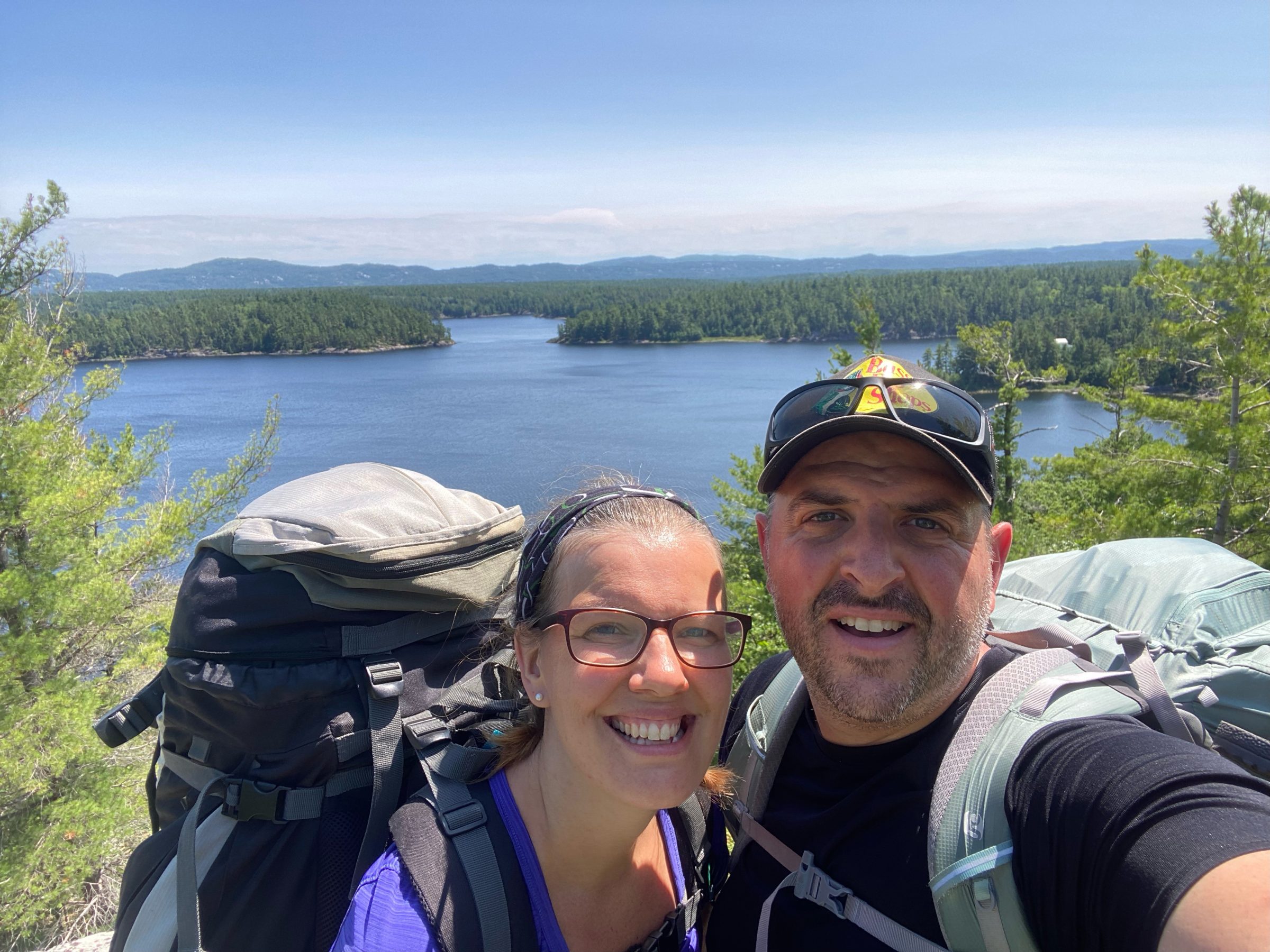 Ryan's Summer Update:
Summer has meant a slower pace for myself which has been a gift. I've had the space to tend to pieces I'd placed on the back burner during a busy spring. Following a couple of weeks exploring Nova Scotia with my family including connecting with The Well, an MB Church in Dartmouth, I'll also be providing teaching at Camp Crossroads Aug. 28 – Sept. 1.
Kristi's Summer Update:
I (Kristi) had the opportunity to spend last week at Camp Crossroads as chapel speaker for Junior Week. What a JOY it was to be there serving alongside so many amazing leaders, two of which were my own kids.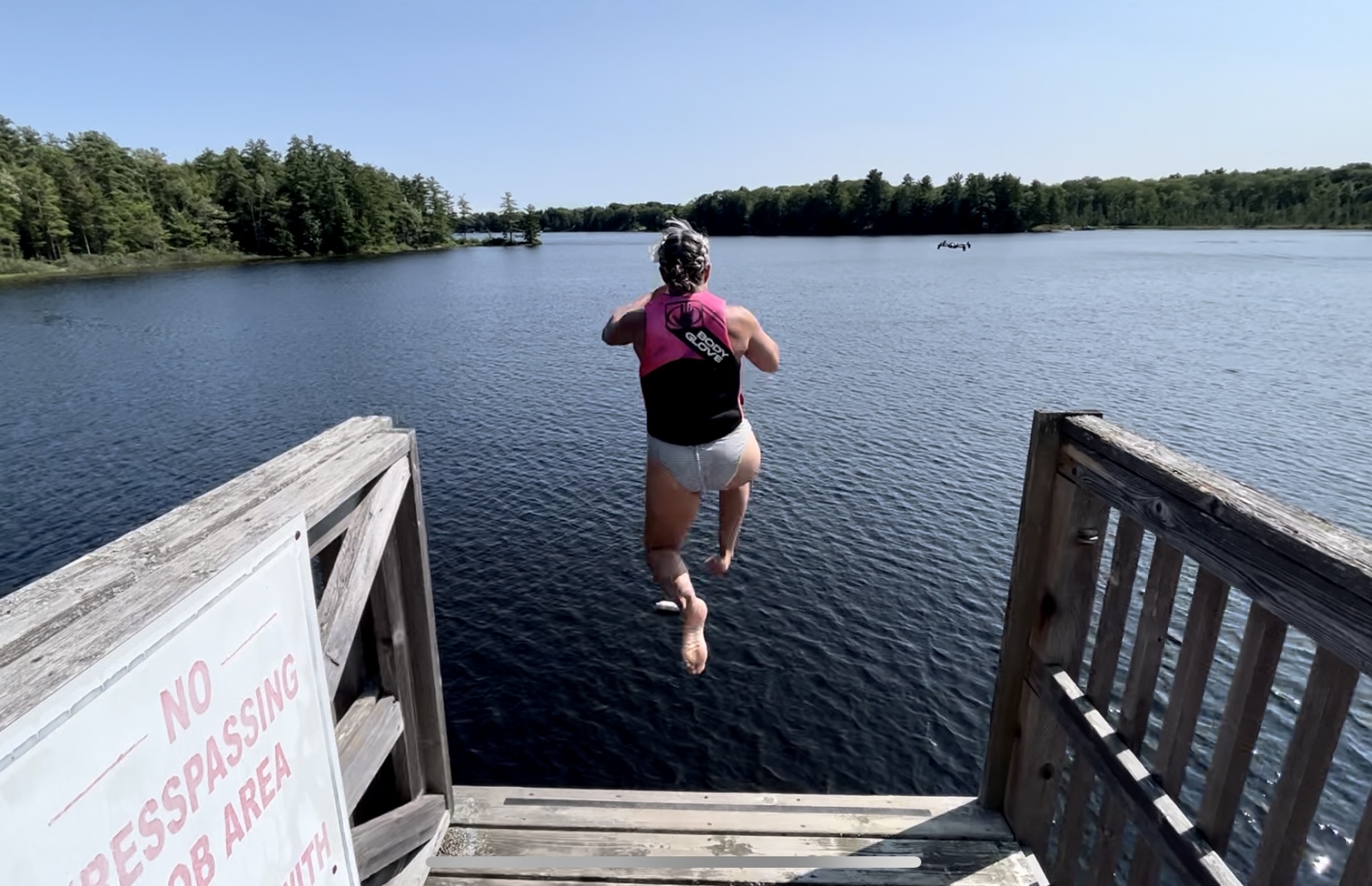 I spoke on the story of David and Goliath and the many giants that we face each day as we walk in our faith journey. It was a step of faith and obedience in many ways for me personally as I faced the Giant of Fear, serving in a position that I haven't done in very long time. God is BIG! There is no giant too big for Him. Philippians 4:13 NLT is such a great reminder. "For I can do everything through Christ, who gives me strength."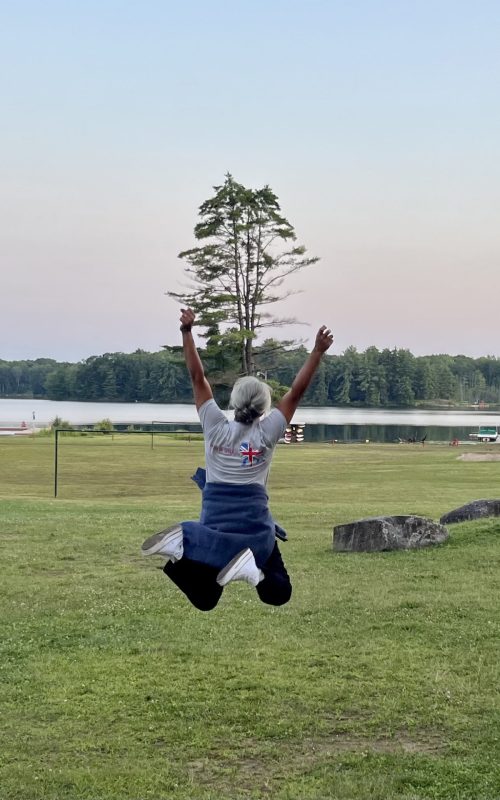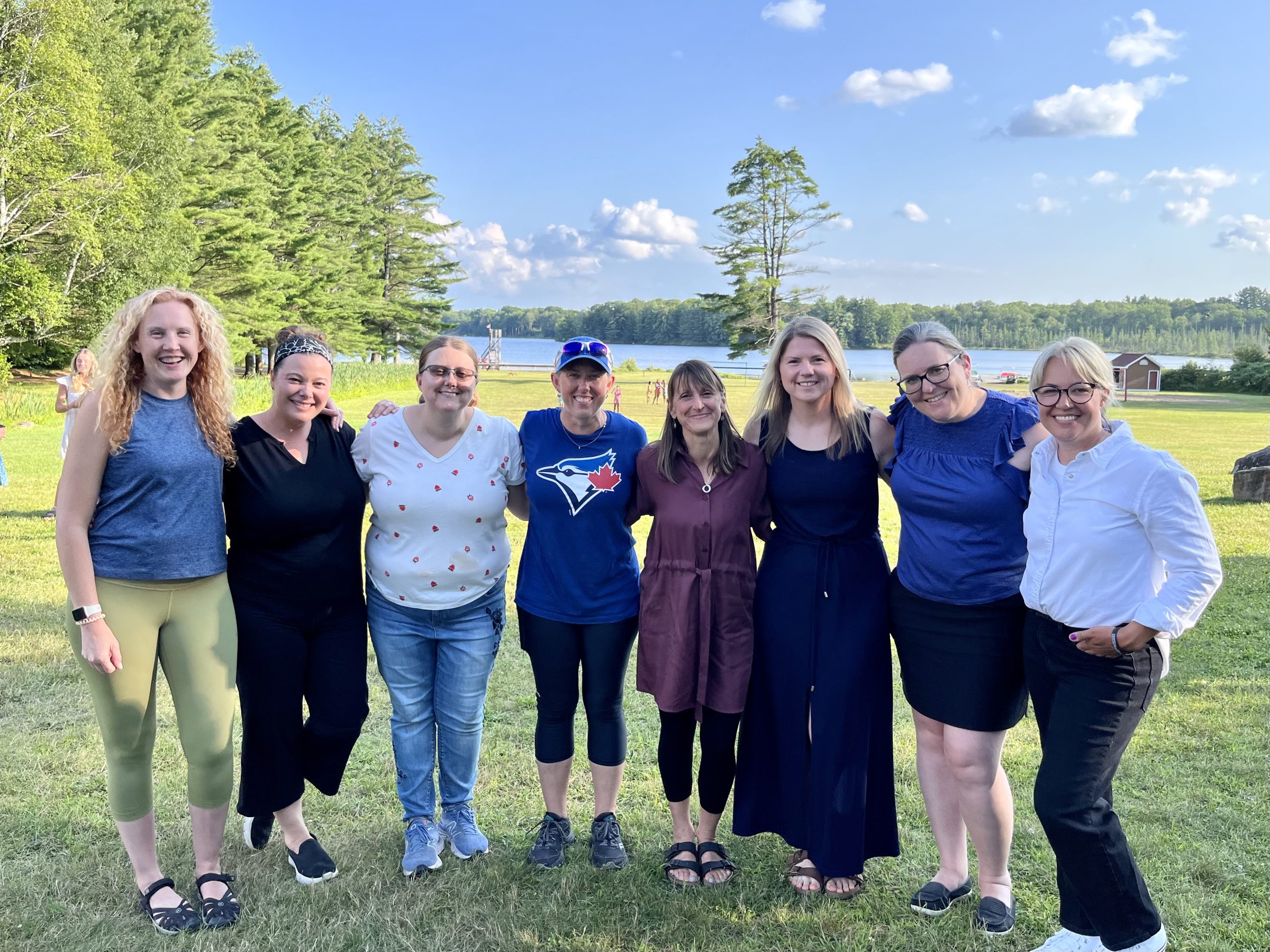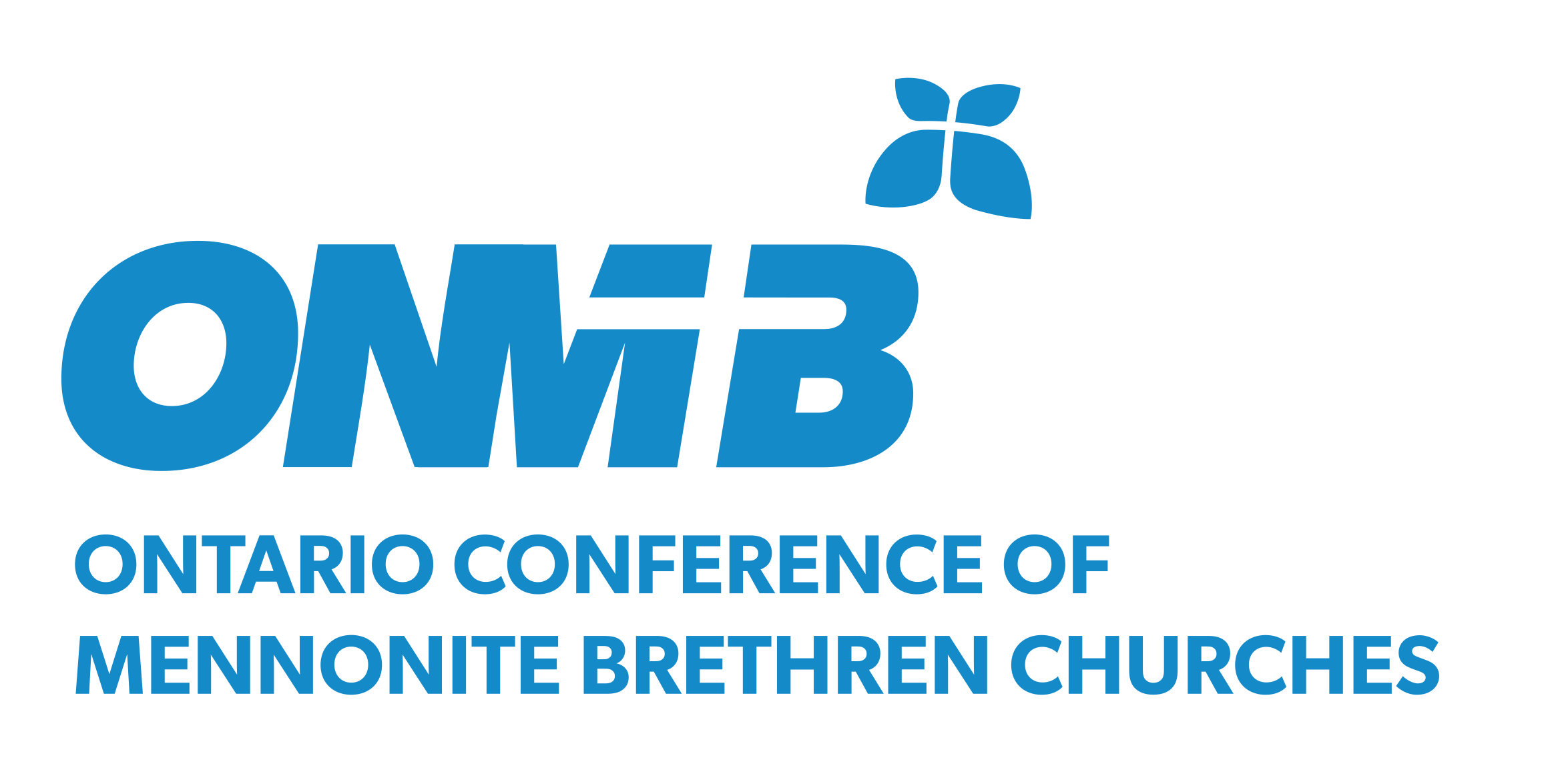 ONMB Update – Executive Director Search
Our Board has actively begun the search process for our next ONMB Executive Director. Stay tuned for more info to come soon, as we are amid writing a revised role description and hope to have a discernment/search team in place by August.
Please join us in prayer; pray for wisdom in each step of this process and pray that God would already be going ahead of us to call our next ONMB leader. Thank you for prayers and support in this important and exciting season! And please know our Board is always available to you, for questions, suggestions, or anything else. Thanks for walking this good road together.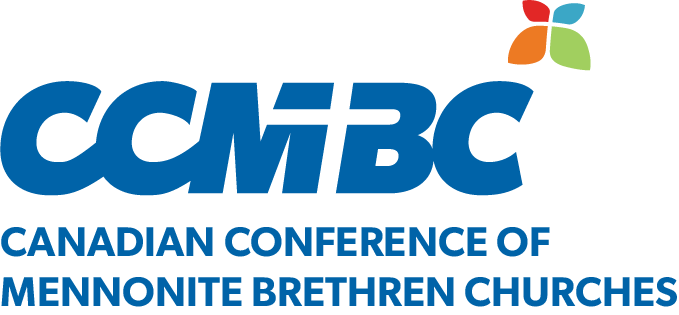 CCMBC Update – National Director Search
Please join us in prayer for the CCMBC Executive Board as they begin the search for a new National Director. In late May, Elton DaSilva resigned in order to step into a new role as the General Director with The International Community of Mennonite Brethren (
ICOMB
). Elton will finish his CCMBC role on October 31.
We're grateful for the excellent, stable leadership he has provided in recent years, particularly with the development of our Collaborative Unified Strategic Plan (CUSP).
A Church Called Tov: by Scot McKnight and Laura Barringer
We hope that you have been able to follow along with our book study on A Church Called Tov, Forming a Goodness Culture That Resists Abuses of Power and Promotes Healing.

Breakfast Connections with Dan Chook Reid
Dan is the planting pastor of Bytown Community Church in the Glebe, Ottawa. This week we had pastor gatherings with him in the Niagara and Waterloo regions to hear more about the Bytown story.
Planted during covid, in a very post-Christian neighbourhood, Bytown is maturing as a church. Dan and Melody are living faithfully as the voice and hands of Jesus in their neighbourhood, doing the patient work of disciple-making. It's exciting to see this story unfold! We're grateful to Jeff Jantzi and The Gathering for the relational and administrative support they've offered to Bytown.
Would you and/or your church consider partnering with Bytown financially?
Your investment will help this grow to be a mature and stable re-producing church. You can reach Dan at danmarkreid@gmail.com or go to their website here for more information.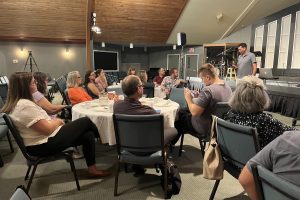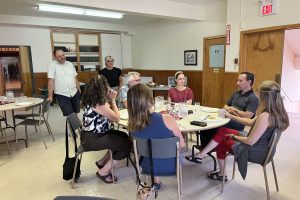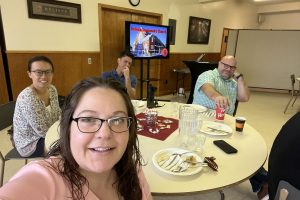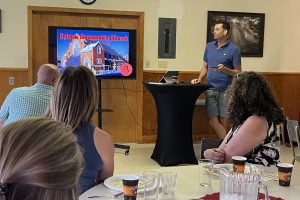 Leaders Collective Update: 
Due to current staff limitations for both ONMB and Multiply, we've elected to not proceed with a '23-'24 LC cohort at this time. We will seek God on the future of Leaders Collective and invite you to join us in prayer as we discern what the Lord has planned for this initiative with ONMB.
However, we are excited to share with you an opportunity happening this fall provided by Camp Crossroads. Calling all young adults aged 18-30. Check it out below! Registration is now open. Click on the photo for more information.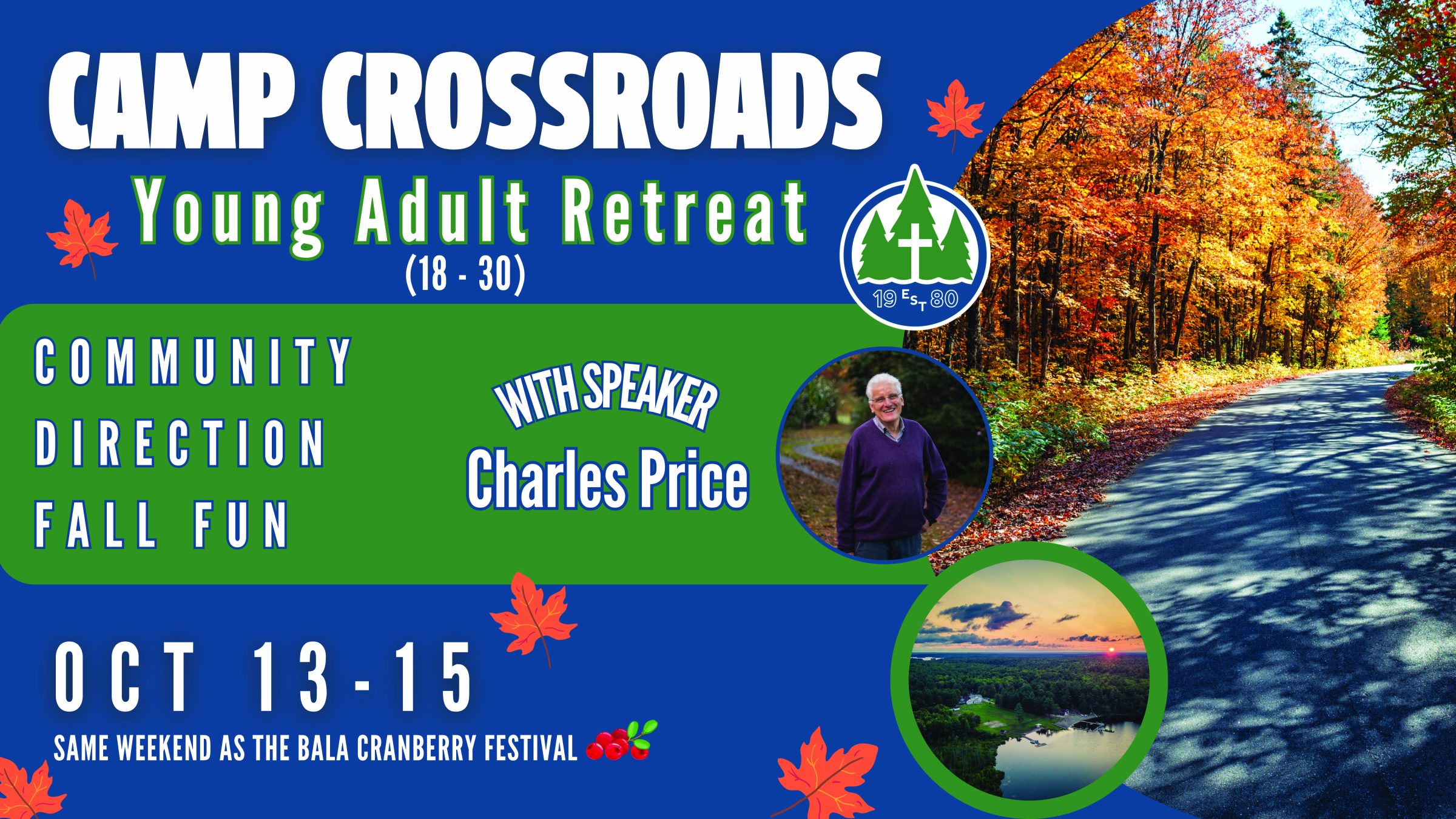 Please continue to look for opportunities to engage your young people with the existing discipleship opportunities provided by Camp Crossroads and Multiply.
Now to him who is able to do immeasurably more than all we ask or imagine, according to his power that is at work within us, to him be glory in the church and in Christ Jesus throughout all generations, for ever and ever! Amen.
Ephesians 3:20-21 (NIV)
With Blessings of Hope and Love,
On behalf of the ONMB Staff and Board