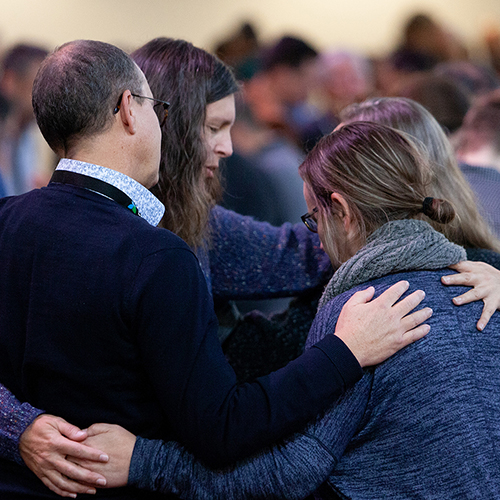 Building Community
The Building Community facet of our ministry model focuses on engaging pastors and churches to foster our theological identity and relationships, nurturing healthy accountability and partnerships.
Every MB church and partner organization is building community at all levels for kingdom ministry. Our ask…
Make every effort to involve leaders in networking experiences such as "Team of Teams" monthly calls, regional meetings, pastoral clusters, and our annual convention.
Relate with other leaders in a spirit of trust and accountability, always assuming the best intentions and taking responsibility for conflict resolution or relational reconciliation when necessary.
Speak well of and seek opportunities to encourage or support sibling churches.