Viewpoint from the 2017 ONMB Pastors' & Leaders' Day with Bruxy Cavey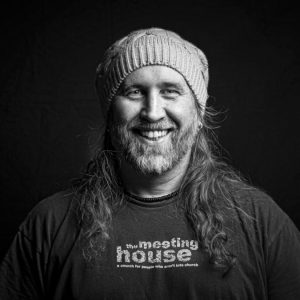 Back in February, ONMB had the opportunity to host a Pastors' & Leaders' Day with guest speaker Bruxy Cavey from The Meeting House.
Bruxy spoke on "Unity-Third Way Thinking". Approximately 120 leaders gathered at Mountain Park Church in Niagara Falls to engage with other leaders and wrestle with some of the challenges associated with ministry to the LGBTQ community. "Bruxy's un-arming presence and deep biblical thinking set the context for healthy interaction." says Ed Willms, OCMBC Executive Director. Although many questions still remain, it was good to see leaders engage this discussion in a life-giving and positive spirit.
We had a chance to ask a few of our ONMB board members who were present at this event what interested them in taking part in Pastors' & Leaders' Day with Bruxy, what questions they came with and how this time with Bruxy will help in their ministries.
Jeff Jantzi from The Gathering Ottawa said he had many questions surrounding the pastoral implication regarding this issue and what it looks like for them to hold to this Third-Way approach. "This day marked the beginning of a deeper conversation regarding this issue for the leadership of our church. How can we uphold our confession of faith, while loving and including LGBTQ people more intentionally? This day was an invaluable resource for our team as we enter more deeply into this conversation."
Jeff MacLeod from Evergreen Heights Christian Fellowship says this: "The main reason I came is simply because we live the challenges of the topic everyday in our churches and communities. Bruxy's church and their leadership have been successful at navigating the pastoral implications of the topic, so it is great to hear from their perspective what approach they have taken and continue to analyze. My biggest question will probably never have a perfect answer. How do we get people to look past their pre-conceived ideologies about their "view" on this issue and help people focus on less of their "view" and see the bigger picture. Bruxy helped with this question, but the reality is, it won't be easy and people will not always agree. We need to be willing to lead, and be ok with people leaving. That's tough."
We live in complex times. Pray for our pastors and leaders as they wrestle with these issues on a daily basis. Pray that they will be filled with the grace and truth that the Spirit alone can provide. Together our hearts cry is that we can be an authentic reflection of Jesus in the world in which we serve.