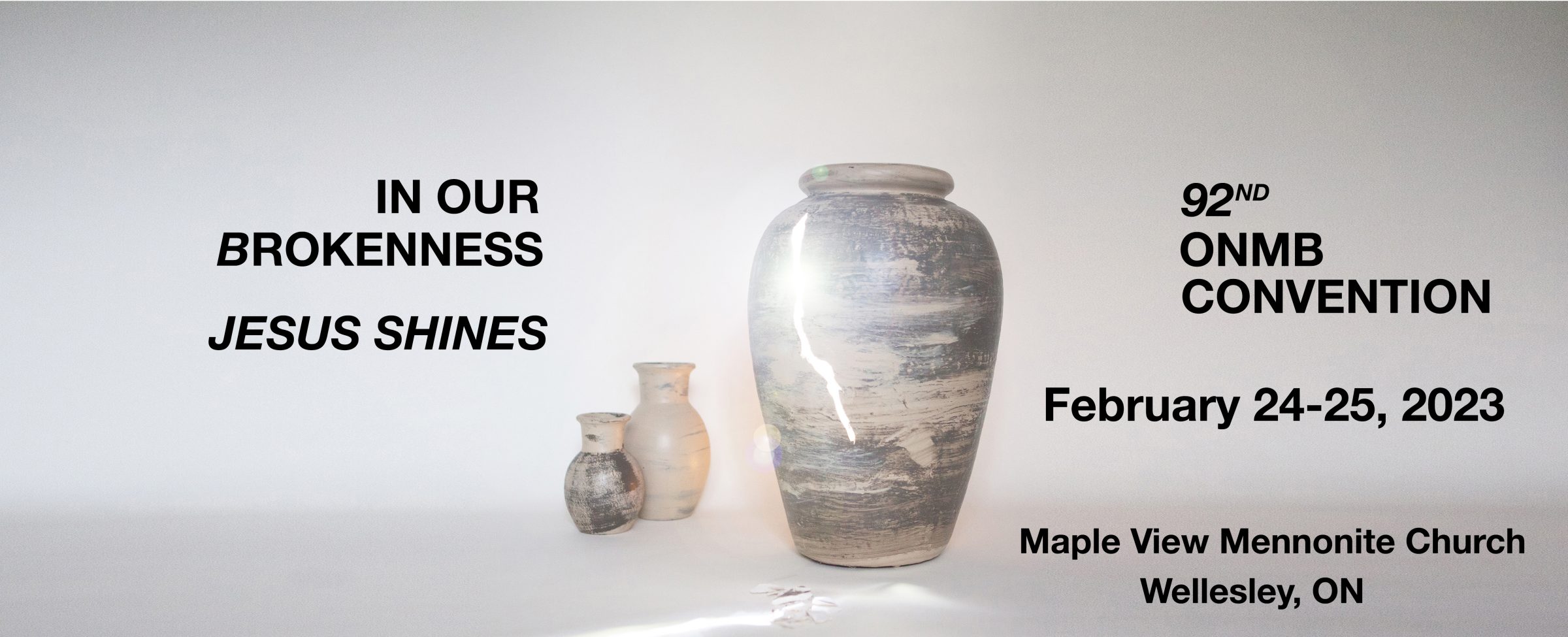 Convention Reports
The Ontario Conference of MB Churches meets annually at Convention where we
gather as a family of churches to share together, learn together,
make decisions together and break bread together.
The following are reports provided by our Board of Directors, Ministry Committees
and National Ministry Partners in preparation for the ONMB Convention.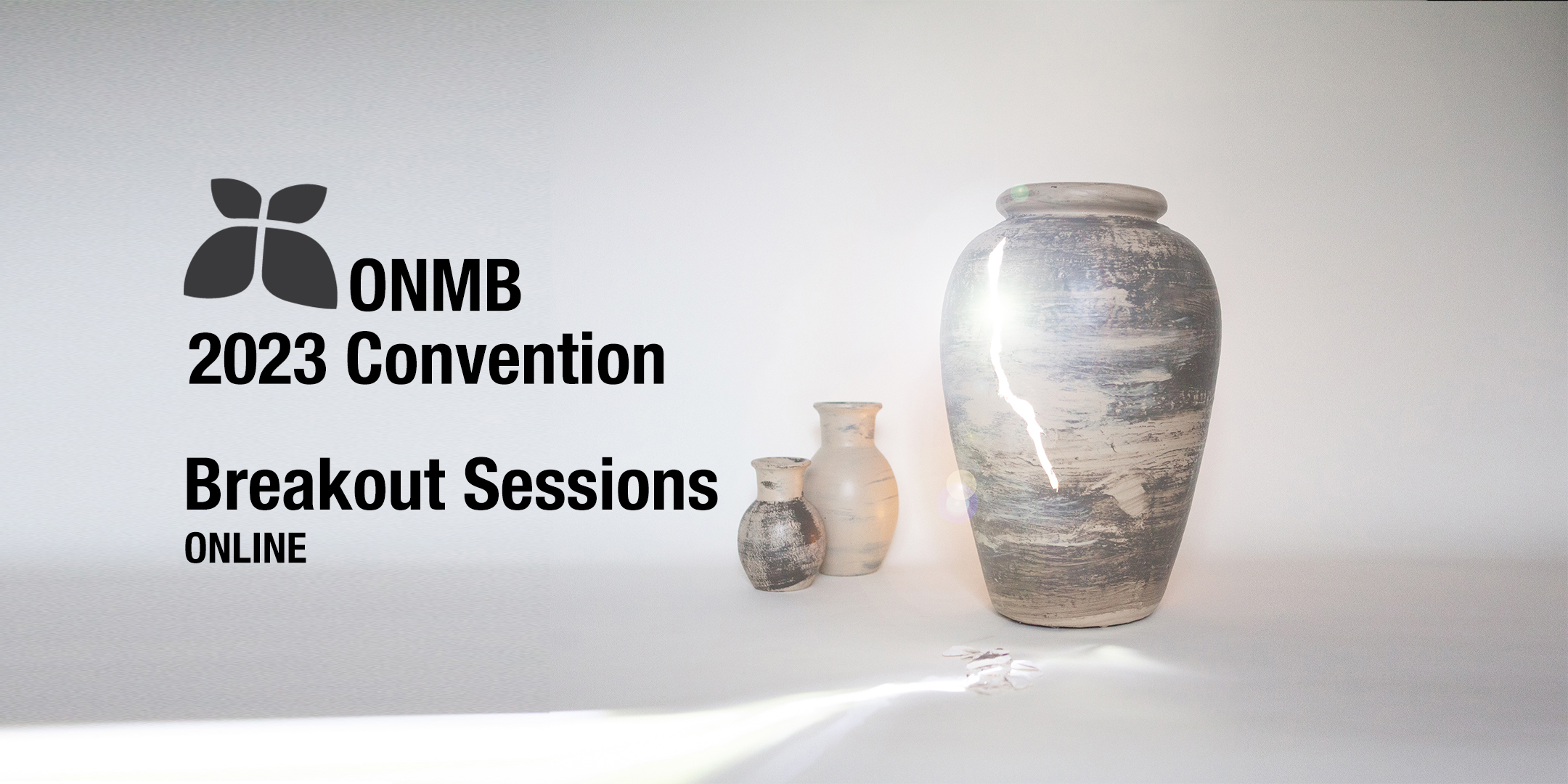 Join us online for two preliminary Breakout Sessions in preparation for the 2023 ONMB Convention.
February 16 @ 7-9pm – Organizational Health:
ONMB Financial Update
Camp Crossroads Bylaw Proposed Revisions
February 21 @ 7-9pm – ONMB Family Update
Provincial FLT Update
Church Suspensions
We invite all voting representatives and convention members to join us in preparation for the 2023 ONMB Convention. Registration is required to receive the zoom link for these meetings.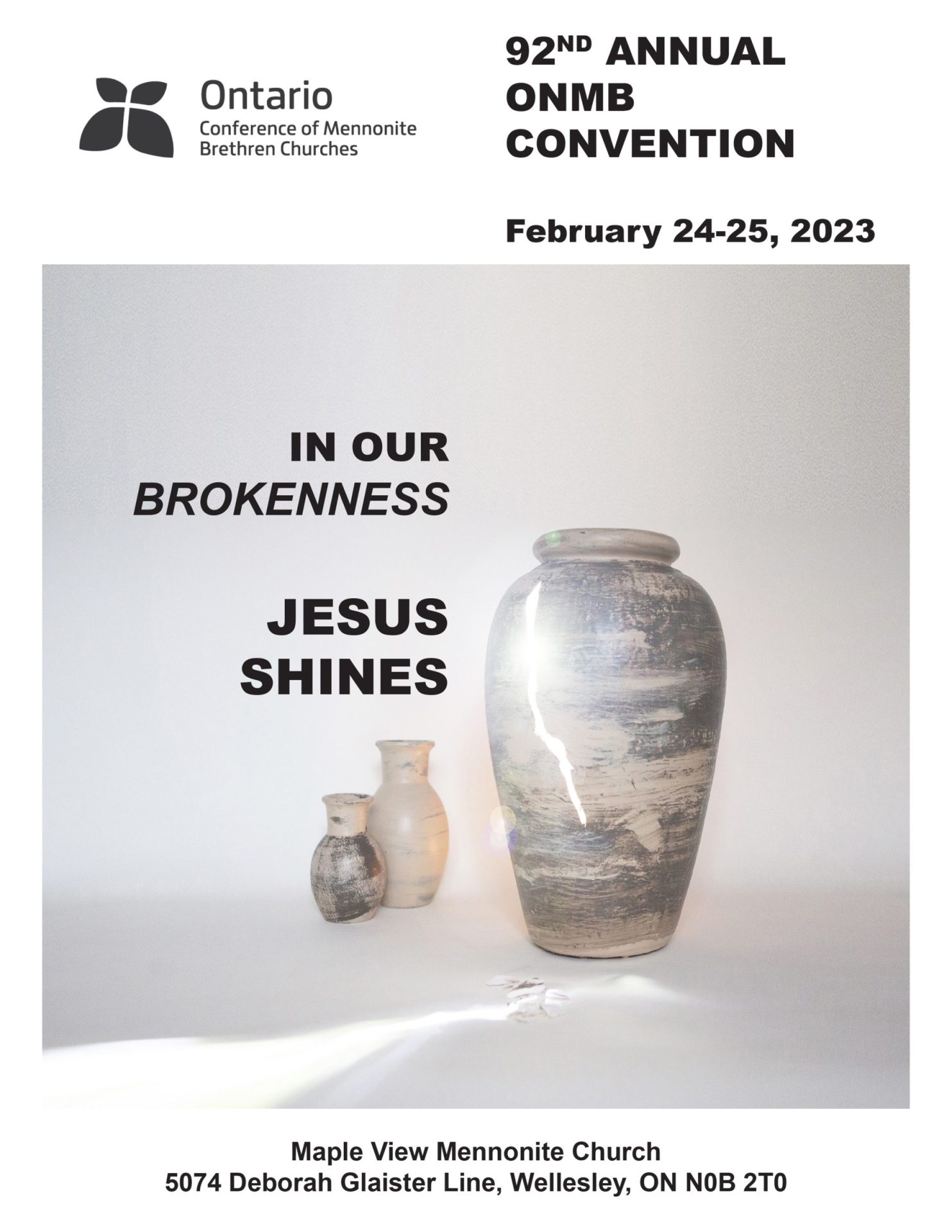 The electronic version of the 2023 Convention Yearbook will be available approximately 2 weeks before the convention. All reports and pertinent information related to Breakout Sessions and decision making will be available for download here.