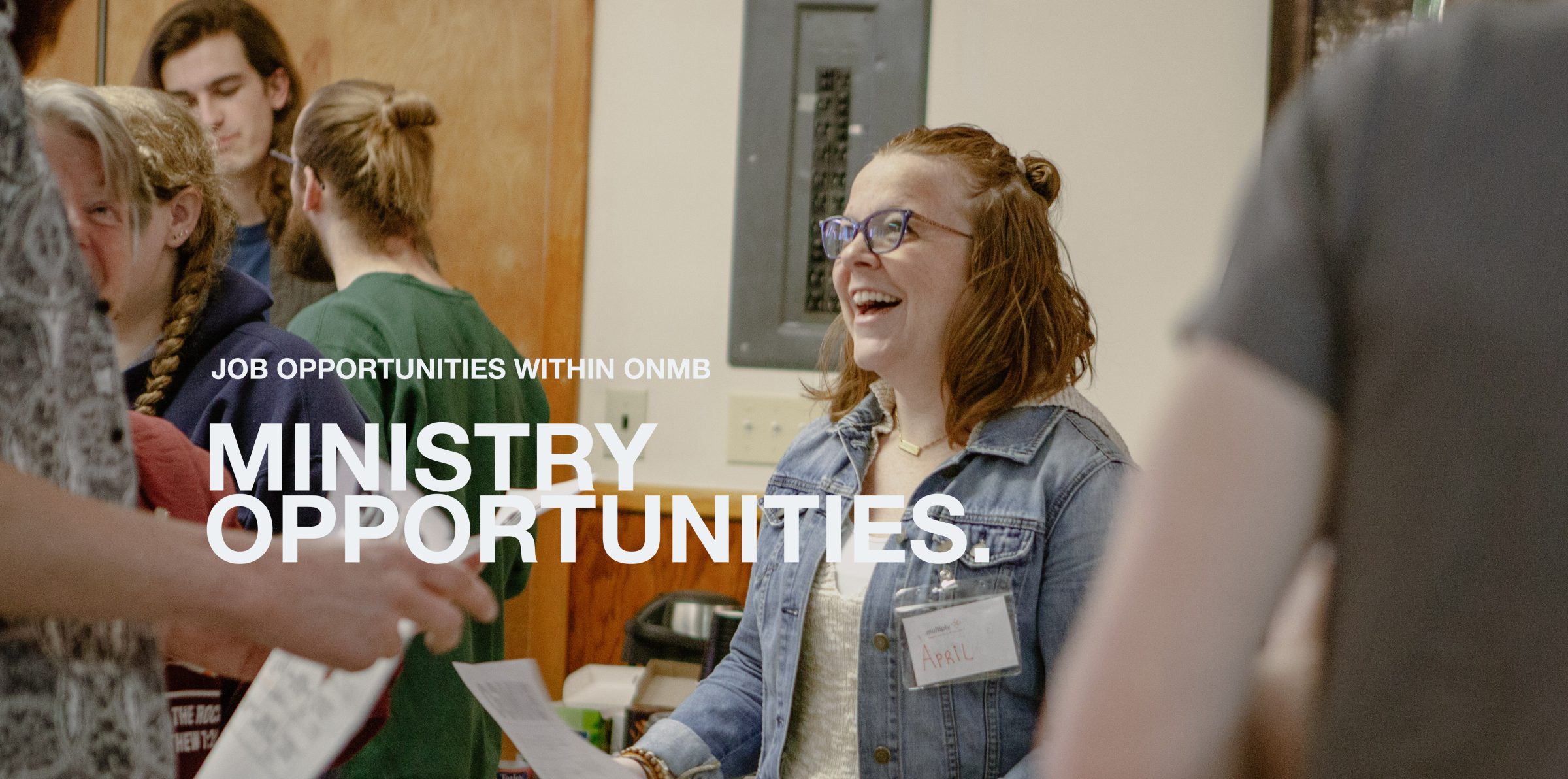 How this works… ONMB would like to resource churches by providing one more space
for their staffing needs to be visible. Submit your ONMB church pastoral position or other
ONMB church staffing needs to us directly. Staffing needs for our partner organizations as
well as out-of-province employment may also be posted here.
Email Kristi Lee at klee@onmb.org.