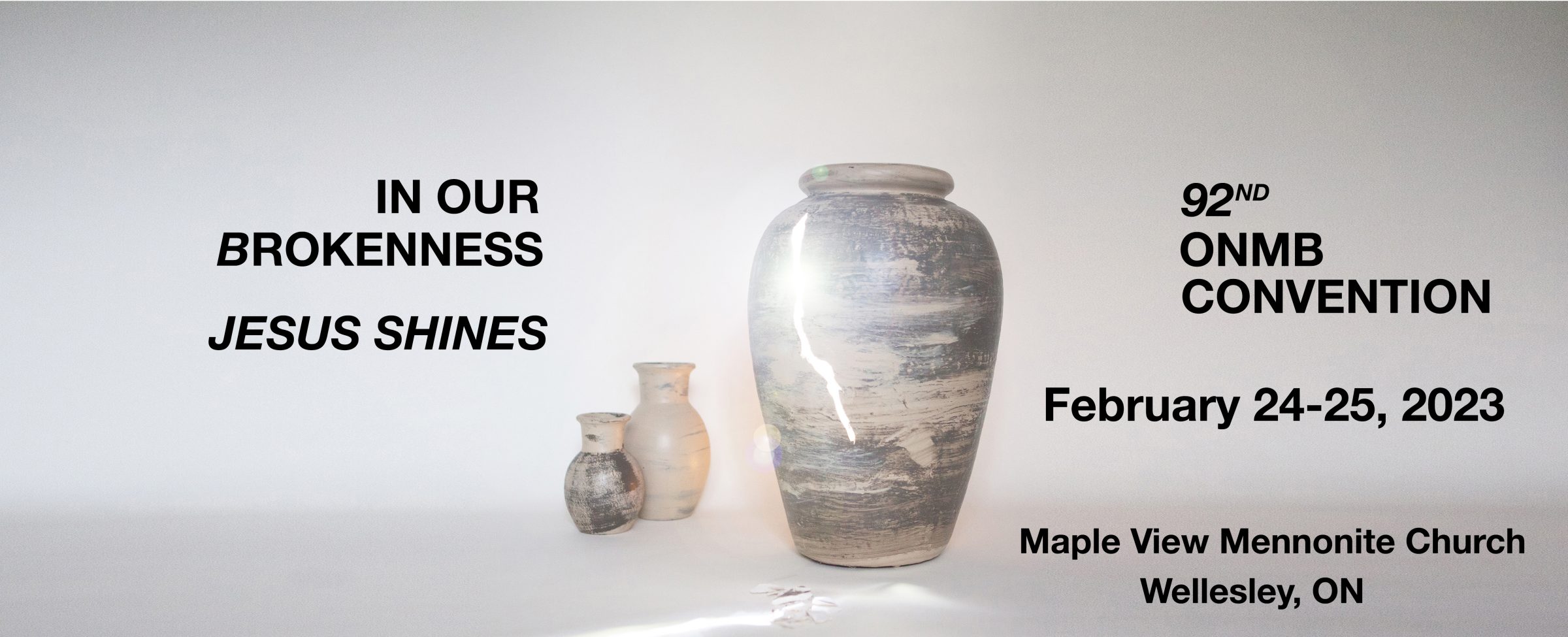 Welcome to the 92nd Annual ONMB Convention!
The Ontario Conference of MB Churches meets annually at Convention where we gather as a family of churches
to share together, learn together, make decisions together and break bread together.
 We look forward to hearing stories of God's activity among us, discerning steps forward together,
and most importantly lifting up the name of Jesus. Our desire is to:
TO GLORIFY GOD BY MULTIPLYING DISCIPLES OF JESUS CHRIST THROUGH OUR MEMBER CHURCHES
BY FACILITATING COLLABORATION, PROVIDING ACCOUNTABILITY, AND ENCOURAGING BLESSING.
Location:
Maple View Mennonite Church
5074 Deborah Glaister Line, Wellesley, ON N0B 2T0

Schedule:
ONMB Pastors & Leaders Day:
February 24, 2023 – 10am – 4pm
$60 per person
ONMB 2023 Annual Convention:
February 24, 2023 – 7pm – 9pm
February 25, 2023 – 9am – 4pm
$60 per person
Breakout Sessions:
coming soon…
How do I register as a Convention Member (Delegate)?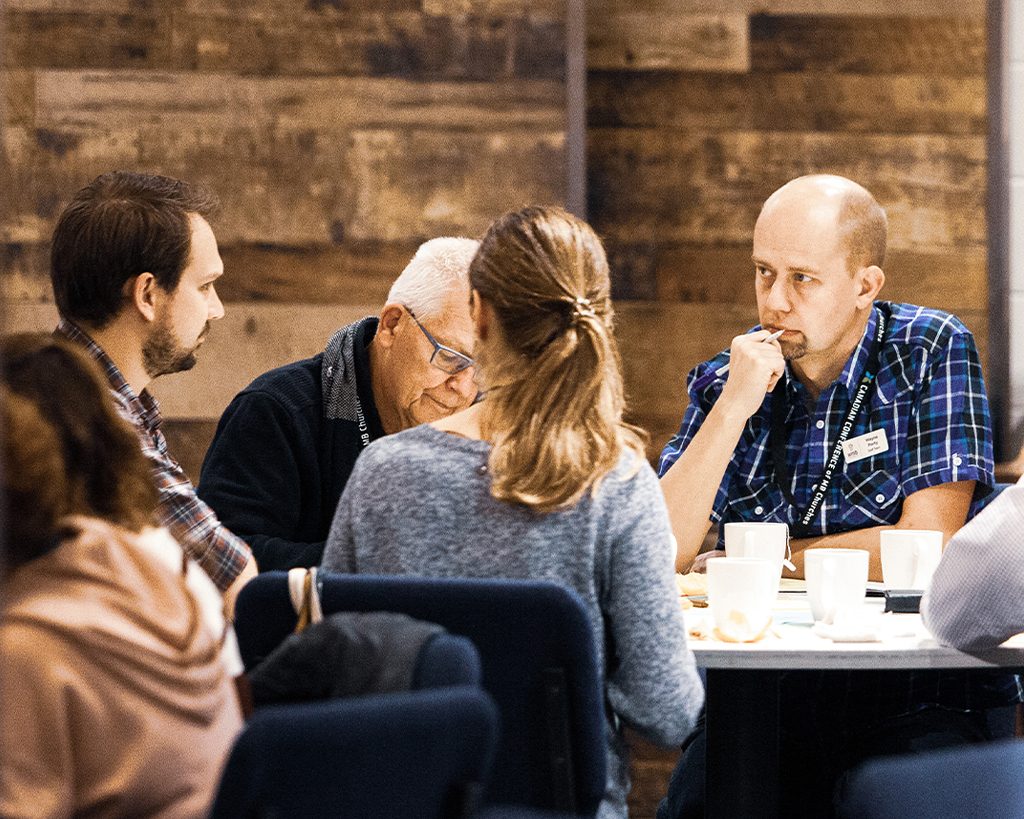 Each Member Church is asked to appoint their single Voting Representative (usually the lead pastor) as well as register
their Convention Members (formerly called Delegates) into membership in the Ontario Conference.
Each Associate Church is invited to register their Representatives into membership as Convention Members.
To find out more about what a Convention Member is, who is qualified and how to register, click on the link below.
Other Details and Frequently Asked Questions