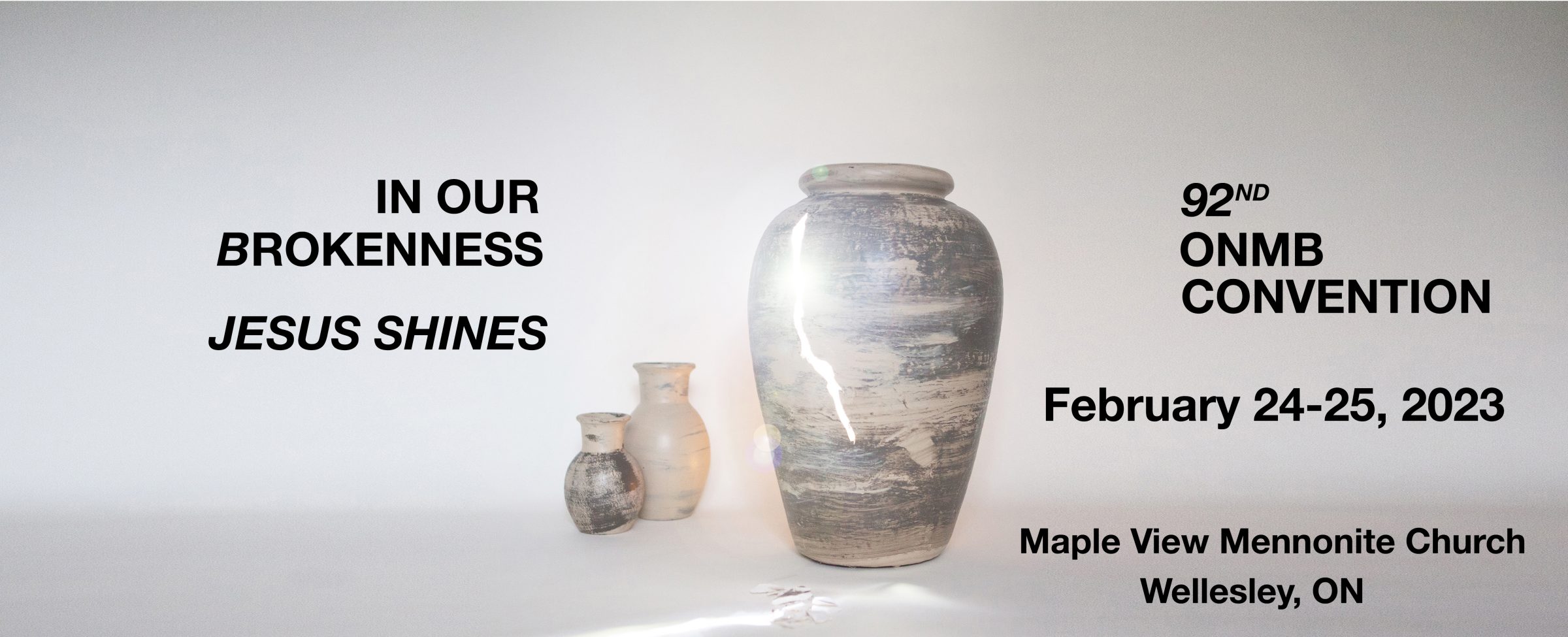 Welcome to the 92nd Annual ONMB Convention!
The Ontario Conference of MB Churches meets annually at Convention where we gather as a family of churches
to share together, learn together, make decisions together and break bread together.
 We look forward to hearing stories of God's activity among us, discerning steps forward together,
and most importantly lifting up the name of Jesus. Our desire is to:
TO GLORIFY GOD BY MULTIPLYING DISCIPLES OF JESUS CHRIST THROUGH OUR MEMBER CHURCHES
BY FACILITATING COLLABORATION, PROVIDING ACCOUNTABILITY, AND ENCOURAGING BLESSING.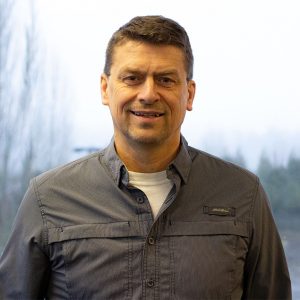 Bruce Enns – General Director of Multiply
Our keynote speaker is Bruce Enns, General Director of Multiply. Former Lead Pastor at Forest Grove Community Church in Saskatoon, Saskatchewan. He has also served on the Multiply Board and moderator of CCMBC. Bruce and his wife, Lisa, live in Saskatoon. They have four adult daughters.
A Message From Our Speaker:
Jesus Shines Through Our Brokenness
Living in spiritual community is challenging, but Jesus never intended for us to live out our faith alone. Our churches can be the place of our greatest pain and disappointment, but also the place of greatest promise for healing, wholeness and hope. In the honesty of our own brokenness, together with the power and presence of the Holy Spirit, and the truth of God's word, transformation happens. This is the light of Christ shining through our brokenness, giving witness to a watching world.
Location:
Maple View Mennonite Church
5074 Deborah Glaister Line, Wellesley, ON N0B 2T0

Schedule:
ONMB Pastors & Leaders Day:
February 24, 2023 – 10am – 4pm
$60 per person
ONMB 2023 Annual Convention:
February 24, 2023 – 7pm – 9pm
February 25, 2023 – 9am – 4pm
$60 per person
Agenda:

Vision, worship and celebration.
Receiving reports from committees, board, and ministry partners.
2023 Elections for nominating committee and board of directors.
2023 Financial Reports and 4 related motions.
1 motion for Camp Crossroads bylaw update.
2 Motions regarding suspended member churches.
Breakout Session 1:
ONMB Family Update:
-Provincial FLT and Church Suspensions
Organizational Health:
-ONMB Financial Update and Camp Crossroads Bylaws
National Partners:
-CCMBC, Legacy, NFLT, MB Seminary
Discipling GenZ:
-Hearing from seasoned Youth Pastors
Breakout Session 2:
Spiritual Formation Panel:
-ONMB Stories: Journeying Towards Wholeness
Organizational Health:
-Building a Ministry of Safety Within our Churches
National Partners:
-CCMBC, Legacy, NFLT, MB Seminary
Multiply Update:
-Together That the World May Know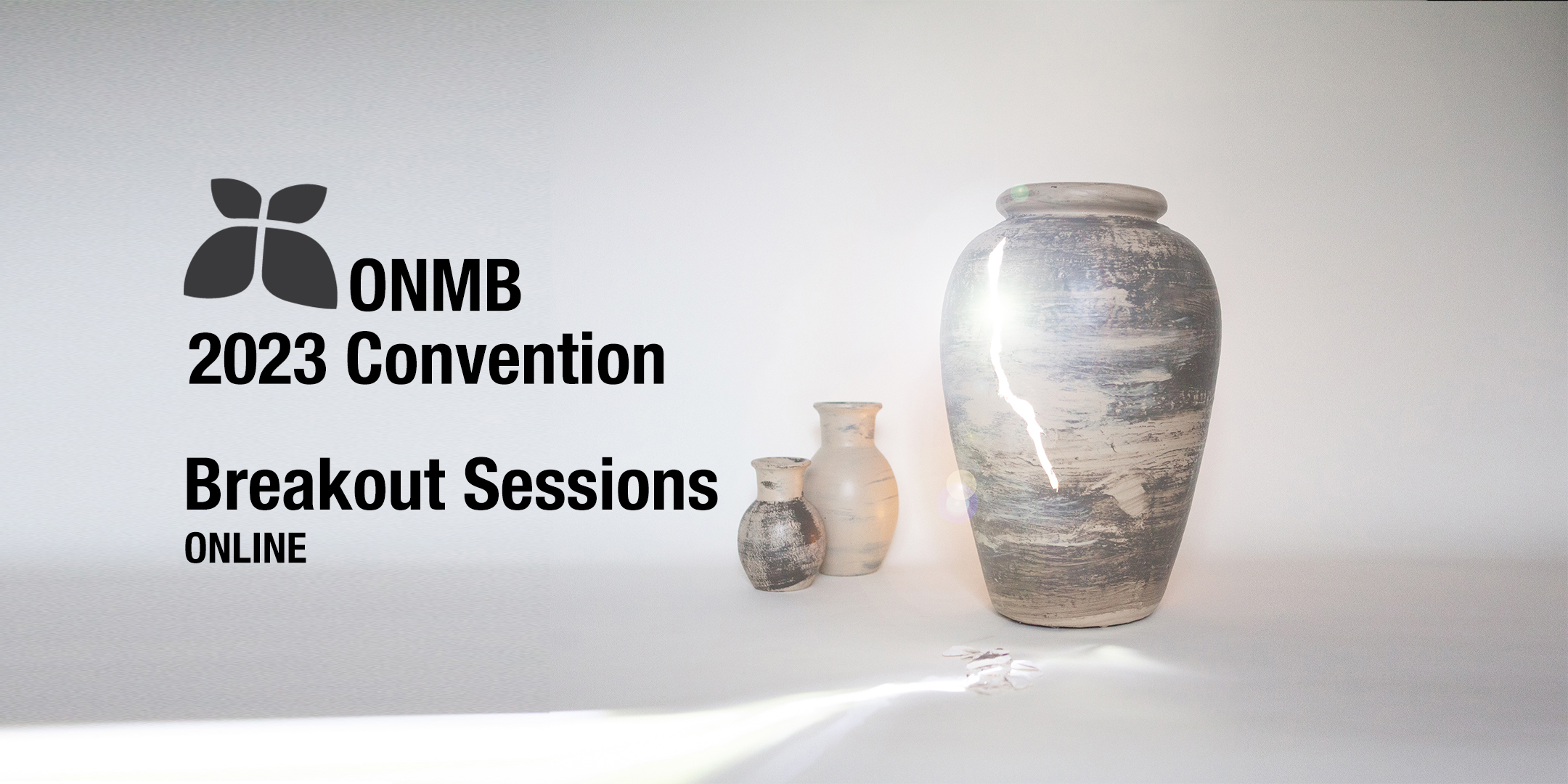 ONLINE Breakout Session Details:
February 16, 2023 | Organizational Health
7pm-9pm ZOOM
ONMB Financial Update and Camp Crossroads Bylaw Revisions
February 21, 2023 | ONMB Family Updates
7pm-9pm ZOOM
Provincial FLT Update and Church Suspensions
How do I register as a Convention Member (Delegate)?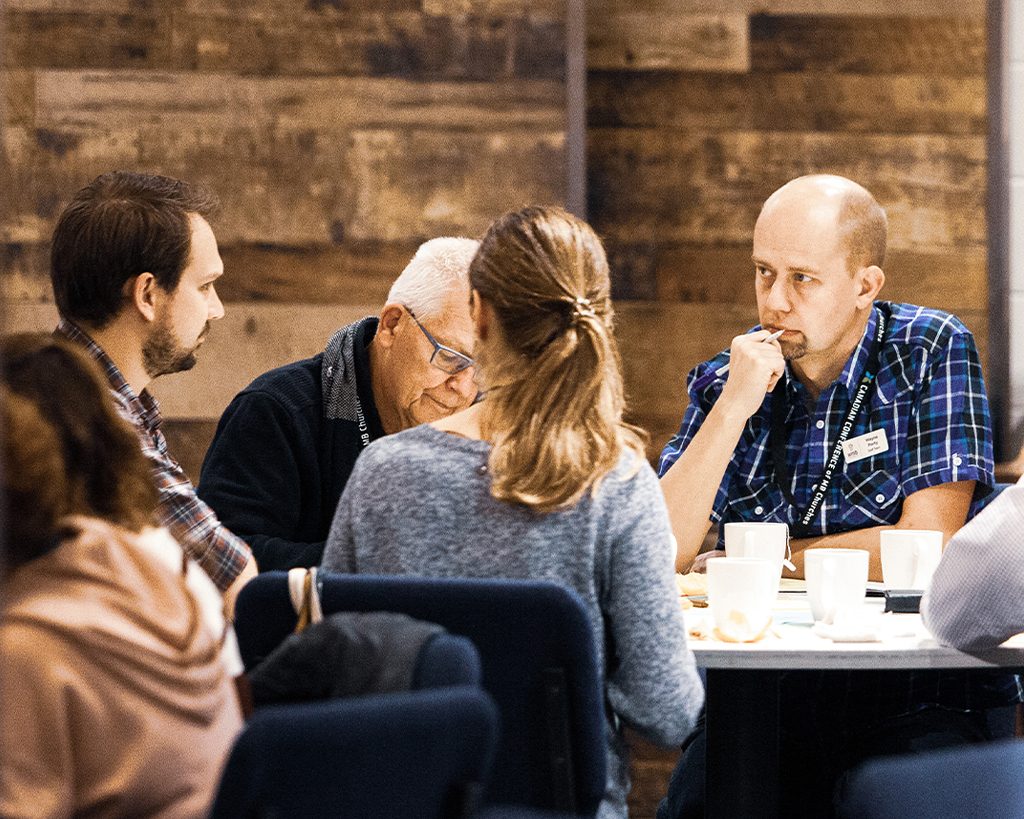 Each Member Church is asked to appoint their single Voting Representative (usually the lead pastor) as well as register
their Convention Members (formerly called Delegates) into membership in the Ontario Conference.
Each Associate Church is invited to register their Representatives into membership as Convention Members.
To find out more about what a Convention Member is, who is qualified and how to register, click on the link below.
Other Details and Frequently Asked Questions