Greetings Friends,
I send you this Update in the middle of a week chalk full of meetings. I can hear some of you groaning already…thanks. But before you roll your eyes do hear me out. Monday and Tuesday I'm on the road for regional meetings with pastors & leaders from across Ontario. Together with C2C national staff we are engaging some amazing discussion around how we can come alongside our churches in the task of multiplication. Then I'm off to Winnipeg for Faith & Life Board meetings. Those are long and intense days and not for the faint of heart. On the docket are preparations for our upcoming Equip 2017 (A Discipleship Study Conference), discerning our Common understandings as MB Churches, editing two pamphlets: End of Life & Sanctity of Life, and discussing an MB response to the Truth and Reconciliation Commission Report. And those are just the start. We will also hear the stories of God's work in our 250+ churches across Canada. Your prayerful engagement with me is most welcome!
On a lighter note, I must tell you that this past Friday (Nov. 19) it was 23°C in Niagara. Obviously I had to take one last motorcycle ride. I note that primarily because it's been one year since my herniated back episode which dominated much of last year. God's healing has been so refreshing and I wanted to again say a big thanks for the many prayers on my behalf.
I love hearing the stories of God's activity in our churches. A unique one has been the emergence of the Southridge Jam Factory. In spring, the kitchen at the Vineland location of Southridge was retrofitted into a commercial jam making operation. This past week the team celebrated their first year of operation. The Jam Company is a social enterprise that provides individuals who have recently experienced homelessness the opportunity to develop job training and life skills. Year one was a huge success. More details can be found on their website: https://southridgejam.com
Don't forget to share your stories with us. We would love to celebrate what is happening in your community with you and share that with our OCMBC family. Submit your stories to info@onmb.org.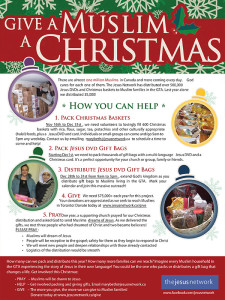 If you've never participated in the Jesus Network Christmas Outreach – this may be your year. "Give a Muslim a Christmas" seems even more appropriate this year with so many Syrian refugees coming to Canada. The details for your engagement are included on their brochure. What a great way to share the love of Jesus this Christmas.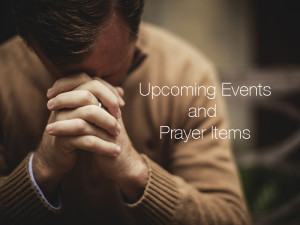 Finally, may I ask that you to put the week of February 21-25, 2017 on your Prayer Calendars. Those days will be very significant here in Ontario. The beginning of the week, Feb. 21-23, we will be hosting the PCO (Pastor Credentialing Orientation), an event usually held in Western Canada. Please pray for the 30-40 Pastors who will be enrolled. On Feb. 24 we will host a Pastor/Leaders day to discuss the pastoral implications of ministry to the LGBTQ community. Finally, on the 24 & 25 we host our annual Convention at New Hope Church Niagara. We look forward to all that God wants to do in and among us on those days. May I request your prayerful engagement as the dates draw near.
Thanks again for your partnership in Ministry!   Ed Willms