January Update
Greetings Friends,
We may long remember January 2017, as a time of historic leadership changes and seismic shifts. Just a few weeks ago we witnessed the inauguration of Donald Trump. This weekend the ramifications of that decision came into focus as he began to sign inflammatory executive orders. Clearly we are in uncharted territory. If you find yourself on edge, you are not alone. How does one lead in these uncertain times? What is the appropriate response? When must one speak out? When should one remain silent? What should be the posture of leaders in the church? As much as the epicenter is Washington DC, we know many in our churches and neighborhoods will be personally impacted.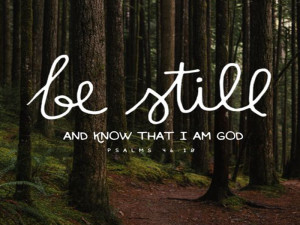 I take solace in the Psalmist's bold declaration: "God is our refuge and strength, an ever-present help in trouble. Therefore, we will not fear, though the earth give way and the mountains fall into the heart of the sea, though its waters roar and foam…Nations are in uproar, Kingdoms fall; He lifts his voice, the earth melts. The Lord is with us…Be still and know that I am God; I will be exalted among the nations; I will be exalted in the earth." (Ps. 46) In times of uncertainty and upheaval it is assuring to know that God is still in control.
These moments remind us that leadership matters. The character, heart and vision of a leader make a huge difference for good or ill. More than ever, we need women and men who can lead well in uncharted waters. Individuals filled with the love, wisdom, courage and humility of Christ.
---
In Ontario, this February, we will be preparing such leaders for our churches. Could I invite you to pray for February 21-25 – These are crucial days for the future of our churches.
---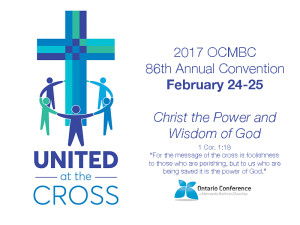 The weekend of Feb. 24-25 is our 86th Annual Convention and AGM. What a week it will be. Our newly appointed MB Seminary President Mark Wessner, from Langley BC, will be our guest speaker. His call will be to remind us that all the wisdom and power needed to lead the church is found at the foot of the cross. Indeed, we need to be United at the Cross!
Please visit our website at www.onmb.org for more details about these events and how to register.
Registration for the Pastor & Leaders Day and Convention are now open. Plan now to attend. Let me encourage pastors to bring your leaders and specifically your younger leaders. These days have great potential to ignite a new sense of purpose and mission among us.
---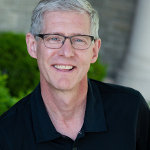 Thanks for your prayers and engagement.
Looking forward to what God will do!
Ed Willms, Executive Director
Ontario Conference of MB Churches