April Update
Greetings friends,
This is holy week, a unique few days to remind ourselves afresh of why we do what we do. I love how succinctly Paul puts it:
"For Christ's love compels us, because we are convinced that one died for all, and therefore all died. And he died for all, that those who live should no longer live for themselves but for him who died for them and was raised again." 2 Cor. 5:14-15 
Because of Easter, both the death and resurrection of Jesus, we have been transformed and thrust outwards into mission in a broken and desperate world. Wherever you find yourself today, spend some time reflecting on the heart and soul of the Gospel. We serve a living Savior!
---

On mission, there continues to be great avenues to partner and come alongside what God is doing. Here are a few of the noteworthy upcoming events:
---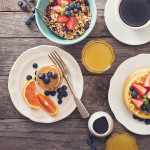 In conjunction with the MB Seminary course, I'd like to invite all pastors to a breakfast gathering on June 15, at the Vineland location of Southridge.
Breakfast will be served at 8:00am and from 9:00 – 10:30 you can take in a short part of the course that is being offered.
This is a great way to connect with each other and to catch a vision of what these courses may offer us.
---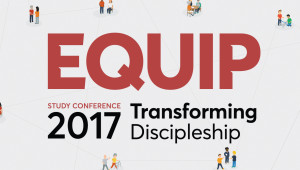 It's not too early to begin planning your fall calendar. A very significant event will be EQUIP 2017 Study Conference, Nov. 1-3, 2017.
Please note that there will be a special CCMBCAGM prior to that event. Check out this short video that gives you the rationale for the EQUIP 2017 Study Conference.
EQUIP Preview Video
---

I am very excited to share a few things that are happening in our MB Church communities and also ask for your prayerful support in these areas:
• Praise the Lord for the 5 newcomers to 
New Life Christian Church
 in Toronto. 3 of them will be taking part in baptism on Easter Sunday.
• Please pray for Glencairn MB Church as they wait for the city to grant them permits so they can start their 2.5 million building project.
• Siamak Kermit from The Spirit of Truth Church is asking for prayer for more part time and full time leaders and means that they can support them. Please also pray for their son Sina, that he can focus more on his studies.
• Praises go out to The Jesus Network as they celebrate their 10th anniversary of ministry with a gala banquet on May 6.
• Praise God for the over 183 children who took part in the annual New Hope Easter Egg Hunt last Saturday. Children and parents from the community participated in an egg hunt, crafts, games and had the opportunity to hear the Easter story in a fun and engaging way.
• Please pray for the I Love New Hope Initative Celebration Sunday on April 23rd. Please pray for them as they ask, listen and obey. God is doing amazing things at New Hope.
---
On a personal level, I'd appreciate prayer in the next few weeks. With a small group of leaders from Ontario I'll be taking in Exponential April 24-27 in Orlando. Then in May, Karin and I are planning to be in BC where we anticipate being present for the arrival of our first grandchild. Very exciting times.
May this week be rich with meaning and life. May you be encouraged as you pour out your life for the sake of the Gospel in the locale that God has called you.
On mission with you! Ed